When:
April 20, 2021 @ 1:30 pm – 4:30 pm
2021-04-20T13:30:00+10:00
2021-04-20T16:30:00+10:00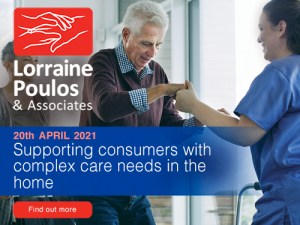 High-prevalence, high-impact risks and NDIS high-intensity support

A common factor for many instances of non-compliance is poor management of consumers/clients who are at a greater risk. It is essential that providers have structured systems and processes in place to ensure risks are identified and appropriately managed to eliminate, minimise or manage the risks.
You will come away from this webinar with clarity, confidence and competence in developing a systematic approach to ensure your
service, your consumers and your staff have a shared understanding of high-prevalent, high-impact and high-support risks.
The webinar will include information and practice tips about:
✔ Regulatory definitions of high-prevalence, high-impact and high-intensity supports
✔ Essential policies, procedures and checklists
✔ Identification of clients are risk
✔ Holistic risk assessment
✔ Aligning duty of care with dignity of risk
✔ Clinical Governance and key performance indicators to monitor
✔ Goal setting with the clients at risk
✔ Clinical assessment and care planning
✔ Risks in relation to the client's social and living circumstances
✔ Monitoring and responding to changes in the client's condition
✔ Documentation, referral and reporting protocols for at-risk clients
✔ Training essentials for frontline staff in support clients at risk
✔ Engagement and communication with clients and their families/carers