When:
August 30, 2023 @ 1:00 pm – 4:00 pm
2023-08-30T13:00:00+10:00
2023-08-30T16:00:00+10:00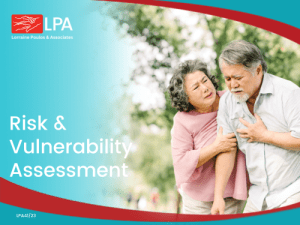 Overview
Some consumers are at greater risk when they remain at home and require much greater oversight by providers. Home care providers are constantly reminded of their responsibility to deliver safe and effective care. The Aged Care Quality and Safety Commission has issued guidance regarding vulnerable consumers who may be at risk, a further reminder of our responsibilities.
This requires providers to have specific measures in place to identify and to monitor these at-risk and vulnerable consumers. This webinar will equip you with the skills and knowledge to effectively manage care and services for consumers who are at-risk or vulnerable and to enhance your workforce's consumer risk and vulnerability capability.
Learning Outcomes
By the end of this webinar course, you will be able to:
Explain regulations and guidance regarding the protection of vulnerable consumers.
Recognise consumer risk factors.
Understand triggers for consumer vulnerability and abuse.
Conduct screening and assessment for consumer risk and vulnerability.
Apply good practice to support at-risk and vulnerable consumers.
Equip your workforce to support at-risk and vulnerable consumers.