When:
2021-08-24T00:00:00+10:00
2021-08-25T00:00:00+10:00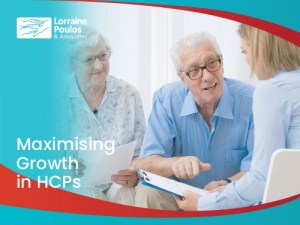 Increasing the number of home care packages can support improved viability and sustainability for your organisation.  Having a larger number of HCPs can also enable you to deliver a higher quality service to your existing consumers through engagement of professionals such as Registered Nurses.
What will this webinar include?
How to design your HCP to be attractive to consumers
Getting the financials results necessary for growth
Five rules of success as you scale up your home care package program
Avoiding the pitfalls of rapid growth in HCPs
Nurturing your waiting list
Bundling new service packages
Attracting new consumers
Ratio of case managers to consumers
Advertising and marketing your HCP services in the right places
Making links with key referrers and influencers