When:
April 13, 2021 @ 1:30 pm – 4:30 pm
2021-04-13T13:30:00+10:00
2021-04-13T16:30:00+10:00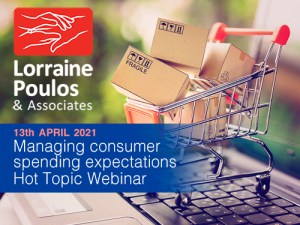 Providers tell us that managing consumer expectations and being confident of the inclusions/exclusions is a cause of frustration and confusion.
The program guidelines are necessarily flexible around spending for items that contribute to the care and wellbeing of the consumer. However, determining exactly what contributes to care and wellbeing can be tricky and providers and consumers may not have a shared understanding. This can result in complaints, dissatisfaction and even consumers 'provider-shopping'.
You will come away from this webinar with clarity and certainty on knowing how to ensure any inclusions/exclusions are within the program guidelines. Perhaps more importantly, you will learn strategies and techniques for communicating with consumers regarding inclusions/exclusions to ensure a shared understanding.
The webinar will include information and practice tips about:
✔ The legislation, regulations and program guidelines on HCP spending
✔ Aligning spending items with the care plan, assessed needs and goals
✔ The evidence-base for support through purchases/spending including WHS
✔ Opportunity cost of  purchases/spending and value for money
✔ Wellness, reablement and goal setting in relation to spending
✔ Financial management and budgeting of different types of purchases
✔ Purchasing and ownership, maintenance and repairs
✔  Communicating with consumers to ensure a shared understanding