A Flinders University-led project involving seven aged care organisations and hundreds of professional and informal carers is aiming to help improve the quality of life and support of culturally and linguistically diverse people looking after loved ones with dementia.
The five-year project will address problems faced by this cohort – many of whom experience high levels of stress and social isolation yet receive little support due to cultural or linguistic barriers – by first co-designing then trialling a culturally tailored version of the iSupport model.
The World Health Organization-endorsed iSupport program is designed to equip carers with coping skills, reduce the burden on hospital wards and emergency departments, and help people with dementia remain in the community.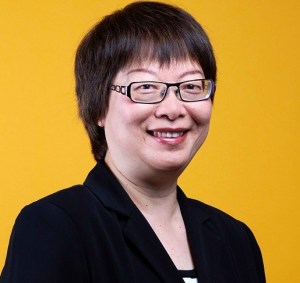 The CALD iSupport model will cater to carers' specific culture, preferred language, as well as improving their access to the Australian health system, said lead researcher Professor Lily Xiao from the Flinders College of Nursing and Health Sciences.
The seven language groups are Mandarin, Cantonese, Vietnamese, Bahasa – the language of Indonesia, Greek, Italian and Spanish.
"Those seven groups are not the same and we say they are very unique groups," lead researcher Professor Xiao told Australian Ageing Agenda. "The way to acknowledge that is to work with the carers of people with dementia and the professional carers who work with those carers and ask them what they want," she said.
"This is about developing a tailored support model with the tools and resources they would like to see to support the implementation of the model. We are going to co-design the model with resources with them… And then we are going to try the culturally tailored model with seven cultural groups and evaluate the outcomes."
The project aims to address the current situation where many informal carers from diverse backgrounds cannot easily access resources and information in their preferred language to adequately care for their loved one with dementia, she said. This results in unmet care needs, uncontrolled chronic conditions, complications, low quality of life, avoidable hospital admissions and high costs to the health and social care systems, added Professor Xiao.
Large two-phase trial over five years
The project has received over $1.5 million from the Australian Government National Health and Medical Research Council. It builds on others testing the iSupport model including a successful pilot of the English version in 2019, a five-year trial also led by Professor Xiao that got underway in 2021 and a pilot this year of a Chinese language version of iSupport.
It involves researchers from Flinders University and Western Sydney University and will be delivered in South Australia, New South Wales and Victoria with provider partners including the Australian Nursing Home Foundation, Bolton Clarke, Chinese Australian Services Society, Community Access and Services, Greek Orthodox Community, Illawarra Shoalhaven Local Health District and the Society of Saint Hilarion.
"Our plan is to invite at least 15 carers and 15 professional care workers from each cultural group in the co-design workshops in the first phase… And it will go through several rounds of consultations until we have achieved agreement on the model and the resources," Professor Xiao said.
"In the second phase, we plan to recruit 180 carers in the trial, and test the effectiveness, cost effectiveness and implementation strategies with them."
It is expected the first phase will take about two years, leaving three years for the second phase to get to the outcomes, she said.
Ultimately, Professor Xiao and her fellow researchers want to see the iSupport program a standard feature of the new aged care program, available to all informal carers of people with dementia, and the aged care and hospital workforces who support them.
"By creating and implementing our iSupport model into routine dementia care services in multiple languages, we will bring a paradigm shift to the current system, which will serve to improve the health and quality of life for both caregivers and their families," said Professor Xiao.
Comment on the story below. Follow Community Care Review on Facebook, Twitter and LinkedIn and sign up to our newsletter.