A new affordable, intergenerational homes development in a suburb of Melbourne aims to offer older people and people with disability on low incomes accommodation for life.
Based in Ivanhoe and developed by Villa Maria Catholic Homes – which also operates residential and in-home aged care services for people across Victoria – Trinity Lane consists of 39 apartments for over-55s facing hardship.
"Features like easy entries and exits, navigation, and functionality in and around the apartments mean we will be able to welcome people with disability who need a safe, secure and affordable home," said VMCH board chairman Julien O'Connell. "The intergenerational aspect is also unique, and we're excited to see some genuine relationships form between older residents and their younger neighbours."
Officially opening on Friday 31 March, Trinity Lane was developed in response to Australia's housing crisis said Mr O'Connell. "Rents, interest rates and the cost of living continue to rise, and there's simply not enough affordable housing stock to keep up with demand."
And, for the marginalised in the community, the situation is only getting worse, said Mr O'Connell. "It's simply not good enough that older people who have given so much to our society and deserve to live in comfort, are struggling to put a roof over their heads."
An Anglicare Australia report shows just 0.5 per cent of rentals are affordable on the age pension. Also, only 46 per cent of renters surveyed believed their home was suitable for an older person to live in.
Similarly, studies show accessibility is a huge barrier for people with a disability to live comfortably in a private rental. "These statistics make Trinity Lane even more important," said Mr O'Connell.
Homes for life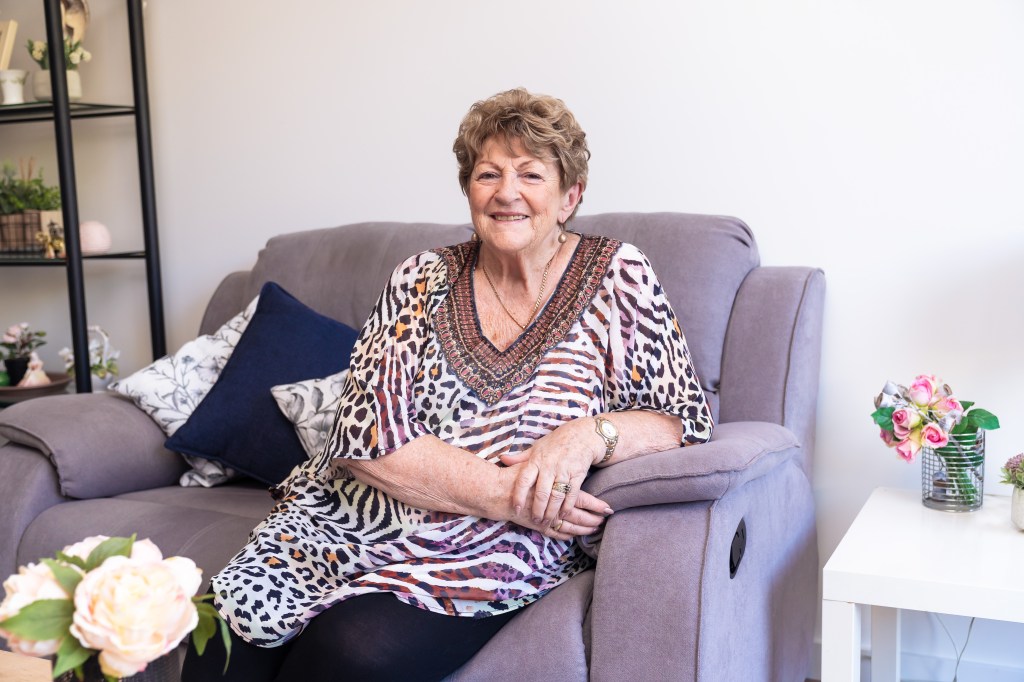 Helen (pictured above) is one of Trinity Lane's new residents. She represents Australia's fastest cohort of people experiencing homelessness – women aged over 55.
"The opportunity that VMCH has given me to move into this beautiful place is extraordinary," she said. "When I first saw this place I was overwhelmed … I mean, I lost everything and now I'm here. I feel so fortunate."
Easy accessibility to her ground floor unit will help Helen with her mobility issues and enable her to age in place. "It means I won't have to move out of this place in the future," she said. "I can be here for the rest for my life. As far as I'm concerned, this is my final home."
Main image: Affordable homes development Trinity Lane
Comment on the story below. Follow Community Care Review on Facebook, Twitter and LinkedIn and sign up to our newsletter.