Sydney has been announced as the host city for the 24th World Congress of Gerontology and Geriatrics in 2029.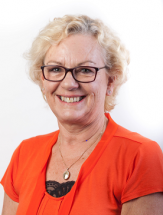 Attended by experts from across the globe, the International Association of Gerontology and Geriatrics quadrennial event is the largest worldwide conference on ageing.
Delegates include representatives from the fields of medicine, nursing, allied health and aged care. The event provides an opportunity for people to share the latest science, research, training, technology and policy developments.
The Australian Association of Gerontology led the bid with collaborative partners the New Zealand Association of Gerontology and the Australian & New Zealand Society for Geriatric Medicine.
"The 2029 IAGG World Congress in Australia will enhance global understanding of ageing well, ageing together by bringing international researchers and practitioners to build on the success of longevity," said president of the Australian Association of Gerontology Marguerite Bramble.
"As hosts of the IAGG World Congress, the AAG, NZAG and ANZSGM research communities will draw on extensive resources to foster collective knowledge, including the wisdom and understanding of our oldest cultures, of the challenges we face in our natural world and our place in it, as we find new ways to be stronger together," she added.
​The bid win was decided by the vote of the more than 80 IAGG member countries who gathered virtually for the IAGG Council and General Assembly last week.
ANZSGM president Vasi Naganathan said the time was right to host the meeting in Sydney. "It is clear that there is a greater interest in ageing in Australia, New Zealand and the Asia-Pacific region. Sydney specifically is ideally placed to be the centre for the next generation of thinking about the key policy issue and research agenda in gerontology and geriatric medicine."
The event – expected to attract around 4,500 delegates to Sydney – will be held at the International Convention Centre from 28 July to 3 August 2029 with a pre-congress Leadership Summit in Queenstown, New Zealand.
"The pre-congress leadership summit, in particular, will honour Indigenous leadership in ageing, highlighting the value of holistic, sustainable and culturally relevant approaches used by First Nations and Indigenous peoples," said NZAG vice-president Professor Debra Waters. "We will welcome leaders, established and emerging, from across the globe, to join a conversation about ageing well."
Co-bid leaders and AAG life members Professors Julie Byles and Keith Hill called it a wonderful outcome for gerontological and geriatrician communities across Australia and New Zealand.
"We are honoured to have been selected by our global colleagues to lead this critical conversation about ageing together and ageing well. Importantly, the IAGG World Congress in Sydney in 2029 represents an opportunity for students and early career participants to come together and to form lasting global relationships that will help shape their professional activities into the future," Professor Byles and Mr Hill said in a joint statement.
Comment on the story below. Follow Community Care Review on Facebook, Twitter and LinkedIn and sign up to our newsletter.