Aged care providers need to create leadership teams that enable their organisation to be ambidextrous, writes industry expert Jennene Buckley.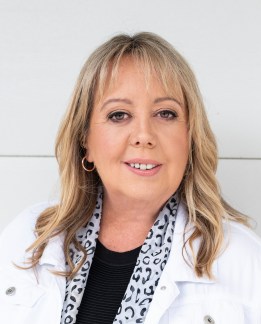 Do you have the transformational leadership needed to build your organisation's future?
With aged care reform upon us all, the role of leaders has changed. Leaders need to reimagine the company's new place in the world of aged care and mobilise the transformational change needed to get there.
A big question for boards of directors and executives right now is: do you have the right people with right diversity of skills to drive the level of change and transformation needed for the company to succeed?
And once you have the right people, how do you ensure the urgency of the day to day does not take valuable time away from building the company's future?
This is the challenge of ambidextrous leadership; balancing the need to exploit (manage or perform) current business operations with the need for dedicated time on exploring and creating the company's future – transformation and growth.
It brings the following saying to mind: "If you only transform and not perform you have no here or now. If you only perform and not transform, you have no future." This is the balancing act of ambidextrous leaders.
Unshackle the traditional structures and create the teams that will enable your organisation to be ambidextrous.
We recently undertook a collective analysis of time spent by an aged care leadership team over four weeks. Twenty-five per cent of the team spent 100 per cent of their time solely on reacting to operational priorities. The entire team spent less than 15 per cent of their time collectively on projects focused on creating their future state.
How do we ensure our future is not held for ransom by the priorities of our here and now?
Larger organisations may have the ability to create dedicated transformation and future state teams who are solely focused on future horizons and opportunities. But for smaller organisations, how do you create the time for your leaders to focus on future state projects? Is it an alliance with another organisation to pool resources? Is it buying in short-term resources and specialist capability in to deliver on specific projects?
A key to winning in this next period of reform is unpacking your strategy into a roadmap of projects with resourcing requirements and skill sets clearly defined. This will provide your board of directors a clear understanding of the resources, teams and structures required to see your strategy through to success. Unshackle the traditional structures and create the teams that will enable your organisation to be ambidextrous.
Jennene Buckley is founding partner at Enkindle Consulting, which provides business advisory, strategic and operational planning, and transformation service to the aged care sector.
Read previous: Strategies for aged care reform success: a project culture
This article first appeared on Australian Ageing Agenda
Comment on the story below. Follow Community Care Review on Facebook, Twitter and LinkedIn and sign up to our newsletter.