Peak older person's advocacy group has released its election agenda which calls for choice and control in home care, a one-month cap on waiting times and for under-performing operators to be forced out.
As campaigning for the May 21 federal election ramps up, COTA has also accused providers of resisting aged care reform out of self-interest.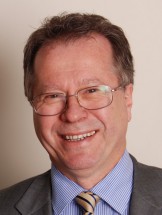 "Every previous aged care reform has been resisted by aged care providers on the basis of self-interested arguments about the pace of change and taking exception on the margins to reform proposals," CEO Ian Yates says.
"They are doing it again in lobbying both the opposition, which has not committed to the government reforms, and to the government in the election context.
"It's time aged care providers realise that the aged care system is about older people who need support and care, in ways that enable them to maintain their independence. It is not about having their lives managed by providers and government."
Opportunities for next government
Mr Yates says the Agenda sets out a positive set of opportunities for the next government to improve the lives of older people.
"Both major parties have things to be proud of, and failings, but our focus is on what can be achieved in the next three years," he said.
It says a new human-rights based Aged Care Act must increase the rights of older people, improve transparency and put older people at the centre of care.
"Older people need and want choice and control over how they live their lives, in both home care and residential. No one should wait more than month for home care – all parties must commit to this. Poor quality operators should be forced out of the industry," COTA says.
COTA says the government's response to workforce challenges facing the aged care sector has been inadequate.
"The Opposition's commitment is welcome if it can be delivered – but we need to see all their aged care reform policy, especially on Support at Home," it says.
COTA's Agenda covers 12 policy areas and makes 37 recommendations around aged care, retirement living, health, older workers, housing, ageism, older women, elder abuse, digital inclusion, social inclusion, and voluntary assisted dying.
Comment on the story below. Follow Community Care Review on Facebook, Twitter and LinkedIn and sign up to our newsletter.