Many home care services are unable to take on new clients because of acute workforce shortages, an aged care industry alliance says.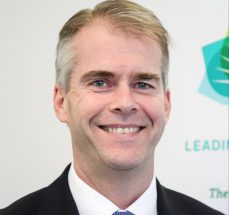 The Australian Aged Care Collaboration says the workforce is at a crisis point and the situation is being made worse by the COVID-19 pandemic, international border closures and competition for staff with vaccination clinics.
"Many home care services cannot take on new clients to meet increasing demand," the AACC says in a statement issued on Wednesday.
The group acknowledged the work done by the government in response to the Royal Commission, including the aged care nurse retention bonus and home care workforce support program.
But ongoing workforce pressures show more comprehensive action is needed, it says.
"We now urge the Government to respond comprehensively to the challenges posed by the current workforce crisis. Older people deserve nothing less."
Wage increase
The AACC is calling on the federal government to formally agree to fund the outcome of the Fair Work Commission (FWC) Work Value Case, which would lift aged care wages by 25 per cent is successful.
In June the Health Services Union (HSU) filed an additional application to include home care workers in the case.
If the claim succeeds it will take wages for an entry level home care worker from $21.35 to $26.69 per hour.
The case remains before the commission and hearings are expected to resume early to mid next year.
VET pathways into home care
It also wants to see the development of VET aged care pathways for highschool students with a focus on home care, as well as
incentives for nursing students and care and support workers to enter aged care and a plan for foreign workers to fill shortfalls.
AACC notes that CEDA's Duty of Care Report predicted at least 110,000 extra care workers will be needed over the next ten years with the figure set to increase to 400,000 by 2050.
The AACC groups together six peak aged care bodies including ACSA and LASA, representing more than 1,000 organisations that collectively deliver care to some 1.3 million Australians.
Comment on the story below. Follow Community Care Review on Facebook, Twitter and LinkedIn and sign up to our newsletter.