Satisfaction with home care has deteriorated among family members, an aged care sector survey shows.
The Inside Aged Care report, based on data collected from more than 2,300 Australians over May and June 2021, found satisfaction is at 69 per cent, down from 75 per cent in 2020.
Areas showing the biggest decline included communication with providers (59 per cent down from 67 per cent), range of services on offer (59 per cent down from 66 per cent) and ability to easily change care arrangements (58 per cent down from 67 per cent).
"People, and relatives especially, are looking for improved communication from their care providers," James Wunsch from market research company Faster Horses told Community Care Review.
"The other key point was in terms of people wanting flexibility if needs are changing.
"Providers that get those two drivers of satisfaction right are probably the ones that will do best."
The study looked at the most common home care services likely to be accessed in the next five years.
Help around the home topped the list at 71 per cent followed by therapy services (29 per cent) and meals (25 per cent).
Demand for personal and clinical nursing services was notably lower than in 2020 although the report suggests this may be related to covid-19 fears.
Mr Wunsch says given the government's move to boost home care services the governance of home care needs to be a top priority for the sector.
Overall drop in confidence
Overall, the report found trust and confidence around aged care is at lowest level in two years.
It shows trust in the sector, which increased between 2018-2020, has returned to levels recorded in 2018 when the first Inside Aged Care report was released, with less than one in five people saying they have a high level of trust.
Sixty per cent don't believe the sector is well regulated.
It also found an increasing number of care recipients feel vulnerable, apprehensive and sad, while fewer fell cared for or in control.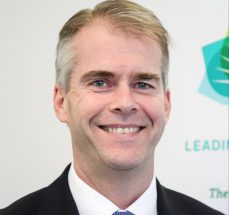 Mr Wunsch says the final report of the aged care commission and the impact of covid has eroded trust in the sector as a whole.
But he says this can be turned around.
"There's been a drop in trust in the sector overall," he said.
"The sector's faced a double whammy from covid and the royal commission, and while the focus of the royal commission was on residential care it's tarnished the sector as a whole and the trust deficit is really something that the sector as a whole needs to confront head on.
"Our report shows those providers who can better tailor the age care experience to the individual needs of the user – including the ability to offer flexibility and to scale service provision as needs change – can likely differentiate their service offer and show they are genuinely heeding the Royal Commission's findings in transforming their operations and service delivery experience for their clients."
LASA CEO Sean Rooney said the report underscores the need for the sector to continue to invest in ensuring employees have the skills, tools and knowledge to deliver consistent and high quality care.
"The report will be an invaluable addition to the planning and marketing toolkit for every aged care provider," he said.
Comment on the story below. Follow Community Care Review on Facebook, Twitter and LinkedIn and sign up to our newsletter.