In-home care is moving to a more financially sustainable level, a key economic benchmarking report says, but underlying issues need to be addressed to contain the "exponential growth" in unspent funds.
StewartBrown's latest economic analysis says changes to the way providers receive home care payments, which come into effect from September, will redistribute the $1.5 billion in unspent funds being held across Australia.
From September 1 home care subsidies will continue to be paid in arrears but only for services delivered.
The level of unspent home care funds is continuing its upwards trajectory from $329 million in 2017 and now averages $9,872 per client, an increase of $1,621 from a year ago, StewartBrown finds.
However, the payment reforms will have "positive benefits" when fully implemented it says in its March 2021 Survey Sector Report.
Unresolved issues
Yet there are still a significant number of issues to be considered and resolved before then, including cash flow issues.
LASA has raised concern that the new payment arrangements are being put in place without the systems needed to support them.
"It's looking like providers will need to enter hundreds of thousands of data items manually every month because the government couldn't get the system and specifications done in time," CEO Sean Rooney told Community Care Review.
StewartBrown says the new payment arrangements won't address the underlying reasons for unspent funds continuing to grow, which the report puts down to over-funding of home care recipients.
The report shows unspent funds are most problematic in lower level home care packages.
Fifty-seven per cent of level 1 subsidies is unspent, as is 52 per cent of level 2. That compares to 24 per cent of level 3 and 22 per cent of level 4.
This can be addressed by better aligning care needs to subsidies, StewartBrown says.
"The continued exponential increase in unspent funds means that there is considerable funding that is not being directed to consumers that are still waiting to receive funding for their care needs," the report says.
"The analysis with respect to subsidy utilisation and unspent funds indicates that the current package levels model does not adequately reflect the actual care services required by care recipients."
StewartBrown says the $10.8 million home care system reform agenda should consider introducing an ability to re-assess care needs as they change and if necessary change the level of care.
Growth in home care packages
Home care experienced an increase in operating performance for the year to March 21, with an overall increase per client of $1.16 a day, but once again this due to continuing reduction of staff costs.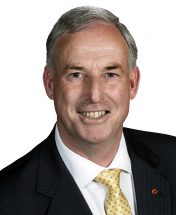 Direct service hours per care recipient per week declined to just over four hours from more than four-and-a-half a year ago.
The number of people in a home care package is also increasing, the report shows.
There were 128,781 home care recipients in December 2019 and 159,598 in December 2020. According to health department data 167,124 Australians were receiving services via a package at March.
The allocation of 80,000 new home care packages announced in the May budget, which began on July 1, is expected to increase the total package pool to 275,598 by 2023.
Aged care services minster Richard Colbeck said the new packages will be released over the next two years at the rate of 750 packages a week.
"Over the coming two years, 80,000 new home care packages will be steadily released, which will build on the 83,105 packages released since the 2018‑19 Budget," he said.
"This equates to more than 750 packages each week."
Comment on the story below. Follow Community Care Review on Facebook, Twitter and LinkedIn and sign up to our newsletter.