The final report of the aged care royal commission has shown that some providers have been at fault for the problems facing the aged care system, and those providers need to shape up or quit the system, a conference has heard.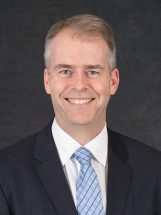 Addressing LASA's virtual forum, titled Aged Care Transformed, on Tuesday, CEO Sean Rooney said the royal commission has provided a once in a generation opportunity to address systemic problems and create a better aged care system.
"We cannot let this opportunity pass us by," he said.
"The report does show that some providers have been at fault with respect to either individuals or services not being adequately skilled, equipped, or of a good character to deliver services that are needed.
"For those individuals or services, they must address those issues or exit the system."
The Royal Commission into Aged Care Quality and Safety handed down its eight volume report on March 1.
The report contains 148 recommendations touching on every aspect of the aged care system including program design, workforce, regulation and governance, and financing.
Health minster Greg Hunt told the forum the government will respond to the recommendations by May 31 and detail a full five-year plan in the federal budget in May.
Transform or be left behind
Mr Rooney said once the government has responded providers will have to adapt and transform or get left behind.
"If we don't as a sector adapt and transform we risk being left behind," he said.
He said it was crucial for providers to grasp the scale and scope of the potential change.
The May budget will come around soon enough and you want to be on the front foot thinking these things through because you want to be prepared for what comes next.

Sean Rooney
Providers must immediately start thinking about the systems they'll need to implement change, opportunities to partner with other providers, and how they intend to demonstrate accountability to clients, families, the government and the community in a post-royal commission world.
"The May budget will come around soon enough and you want to be on the front foot thinking these things through because you want to be prepared for what comes next," Mr Rooney said.
Focus on home care
LASA's principal home care policy advisor Troy Speirs said the report contains many recommendations that will directly affect the home care system, including eliminating the waiting list, merging CHSP and HCP and creating block and grant funded support categories.
Recommendations for an emphasis on reablement, a new regulatory regime for home care and the provision of complex care in the home were also pertinent to the community care sector, Mr Speirs said.
"We wait for how government responds, what gets up fully, what gets up partially, but we can expect home care is going to be one of the first horses out of the gate," he said.
Mr Speirs said home care providers can anticipate increased demand for both care and care hours, which will present workforce challenges.
Mr Speirs said it's been estimated that an additional 15,000 care workers – or 16-17 more staff per provider – will be needed just to clear the queue.
"That's what's ahead of us, and we're all competing for the same resources," he said.
"And it's not just about scaling up, it's about retaining quality."
New support categories
Another change for home care providers would be the creation of new support categories, including fixed-funding service categories to be established from July 2022 and the creation of a flexible funding 'care at home' category from 2024.
"Up until July2024 home care packages will remain in place but at July 2022 HCP recipients will be able to access fixed funding supports," he said.
"That's going to be a change that home care providers will have to think about."
Mr Speirs said the structural changes would mean that HCP providers will have to liaise with other providers to deliver a complete bundle of care, while remaining responsibility for care management.
"Skills around communication and engagement with other providers, and your accountabilities around that, are going to be critical," he said.
The commissioners also recommended increased funding for complex care at home, taking it on par with the highest level of funding for residential care.
"At the moment we have limited data an experience in providing complex care at home at levels up to what would be provided in residential care," Mr Speirs said.
"Until we actually start doing this work it's largely untested, which presents challenges around consumer expectations and how to do this well.
"There are going to be workforce vulnerabilities that are compounded by workforce constraints."
Comment on the story below. Follow Community Care Review on Facebook, Twitter and LinkedIn and sign up to our newsletter.