ECH (Enabling Confidence at Home) has opened a new wellness centre in Adelaide.
It's the fourth wellness centre operated by the South Australian-based not-for-profit provider.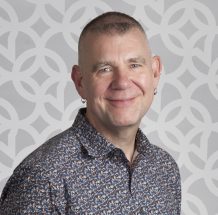 The new centre at College Grove offers a range of allied health services including physio, podiatry, occupational therapy, dietetics and massage as well as group classes, a gym and a hydrotherapy pool.
An ECH GP and private practice geriatrician are also available onsite to provide support in the management of dementia and other cognitive impairments.
Chief Executive David Panter says the centre is available for ECH clients and the broader community.
He says it aims to support independent living and help older South Australians continue to live in their own homes in keeping with the organisation's broad philosophy.
"We are thrilled to officially open College Grove, which will offer a variety of advanced health and wellness services for clients, as well as a warm and welcoming environment with a team of professionals on hand to help people achieve their health and fitness goals," he said.
ECH also has longer term plans for the centre short stay accommodation and serviced apartments treatment outside a traditional hospital setting.
Part of the centre is currently leased to SA Health which plans to utilise the space for additional beds in the event that COVID-19 increases demand.
ECH supports more than 15,000 people and employs more than 650 staff, including home support workers, nursing, allied and other health professionals, maintenance teams and administrators.
As well as its wellness centres it has 1,838 independent living units across 109 retirement villages throughout metropolitan Adelaide, the Adelaide Hills, Victor Harbor and Ardrossan, dementia-friendly Day Programs and a short stay respite centre.
Comment on the story below. Follow Community Care Review on Facebook, Twitter and LinkedIn and sign up to our newsletter.