The government has been accused of misleading aged care workers after saying payments under the COVID-19 retention bonus grant will now be subject to tax.
Aged care minister Richard Colbeck announced the $234.9 million COVID-19 workforce retention bonus for aged care workers on March 20.
The bonus included what the government said was an after-tax payment of $600 per quarter for home care workers and $800 after tax per quarter for residential aged care workers.
The payments, to be paid over two quarters, were to be delivered to providers to pay their workers, with part-time workers paid pro-rata.
The after-tax commitment was also given by Senator Colbeck in a letter to aged care workers dated March 24.
However, in a Health Department fact sheet released on June 5 – the Friday before the Queen's birthday long weekend – the government said the payments would be subject to tax, "consistent with other COVID-19 measures".
Senator Colbeck told Australian Ageing Agenda the payment is considered income and will be taxed.
"The retention bonus of up to $600 for eligible home care workers and up to $800 for eligible residential care workers payable for two quarters is income and as such is subject to income tax," he said.
Provider peaks furious
Leading Age Services Australia CEO Sean Rooney said the government broke a promise to the aged care workforce.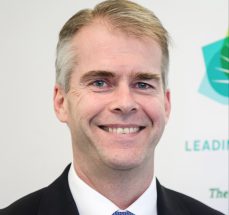 "The government said in black and white that frontline residential care workers would be paid up to $800 after tax, while home care workers would be paid up to $600 after tax. Now, as the payments are about to start the rules have changed, with all payments subject to tax," Mr Rooney told AAA.
"In practice, this sees workers out of pocket by up to $200 or more," Mr Rooney said.
He said the change will be disappointed to the aged care workforce.
"We call on the Government to honour their promise to aged care workers and not tax this payment," Mr Rooney said.
Aged and Community Services Australia CEO Patricia Sparrow backed Mr Rooney's comments and said the government had short-changed the aged care workforce.
"This has been simply mean-spirited and misleading. Workers were led to believe the payments would be more generous," Ms Sparrow said.
"The government has short-changed some of the nation's hardest working people on some of the lowest wages," Ms Sparrow said.
"Sneaky and stingy"
Health Services Union national president Gerard Hayes said taxing the payments would leave eligible workers hundreds of dollars worse off.
"This is sneaky and stingy. To now claw back hundreds of dollars from the lowest paid, hardest working people in our society takes a special kind of cruelty," Mr Hayes said.
"Throughout this pandemic aged care workers have exposed themselves to a deadly, unknown pathogen. They have literally compromised their own health in order to care for the elderly. Many of these workers could have earned more on the JobSeeker payment, but nonetheless have fronted for work," he said.
Mr Hayes said the government needs to reverse the decision to make the payments taxable.
"The Federal Government needs to do the right thing. Extend the payment to all workers and honour the commitment to pay the full amount," Mr Hayes said.
Mr Hayes said eligibility for the payment was already too narrow.
"The COVID-19 virus didn't discriminate but the Federal Government did. To now pare it back even further with a tax grab is inexcusable," he said.
Australian Nursing and Midwifery Federation federal secretary Annie Butler said the bonus was intended to recognise the dedication and commitment of aged care workers.
"Just as we've gained control over the pandemic, aged care workers have weathered that storm and we're on the path to recovery, the government has backflipped on its promise, which was in writing to every aged care worker, and now said 'we don't actually think you're worth the full amount'," Ms Butler said.
"Mean and tricky"
The United Workers Unions said the move was "mean and tricky".
"The tax backflip has revealed the retention bonus to be too unfair, too little and too late for our aged care workforce," UWU aged care director Carolyn Smith said.
"The Government misled workers to think they'd finally have their hard work recognised with the retention bonus, but they'll be receiving hundreds of dollars less because the Government misled them on tax."
She also said the government had also failed to fix the divisive nature of the payment, with home care workers receiving less than their colleagues in the residential sector.
This story first ran in Australian Ageing Agenda.
You can follow Community Care Review on Facebook, Twitter and LinkedIn and you can sign up to our CCR newsletter  which will be delivered to your inbox once a week. Keep up with the latest news by visiting our website.