One in three home care providers have experienced a drop in new enquiries and three quarters say clients have cancelled services as a result to COVID-19.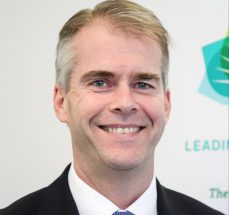 Most providers expect the situation to continue over the next month, according to a national survey by peak organisation Leading Age Services Australia.
LASA surveyed 64 organisations providing CHSP, HCP, DVA and full fee services covering 90,000 older Australians.
It found that "overall COVID-19 has significantly impacted on the mental and physical wellbeing of our clients" and that isolation has been "very difficult and frightening" for them.
One provider reported "a high level of anxiety amongst clients and their families, and tension between wanting services to continue but being concerned about possible transmission of COVID-19".
Providers also indicated that concern about a lack of PPE may have contributed to clients cancelling services.
"More PPE would have helped consumers have confidence in home care workers entering their home and would have led to less cancellations for providers," one respondent said.
Impact of isolation
Forty per cent of providers said COVID-19 fears and isolation had affected the wellbeing of their clients "a great deal" or "a lot".
"The longer the isolation and media coverage of COVID-19 continues, the more their clients' anxiety levels have increased," CEO Sean Rooney said.
Mr Rooney said 85 per cent of providers predicted a quarter of their clients would have flu-like symptoms over winter, fuelling further concerns about PPE.
However the survey also reflected the action being taken by providers to minimise the impact of the pandemic.
Fifty four per cent said they had increased social support, 49 per cent increased meal services, 48 per cent increased individual respite and 34 per cent cent increased transport.
Almost 90 per cent of providers increased regular telephone contacts, 84 provided special grocery shopping, 75 per cent put video monitoring and social support in place and 41 per cent were using digital technology to connect family and friends.
Responding to challenges
Many also reported implementing changes to respond to the financial challenges of COVID, including rolling funding over to the next financial year, applying for JobKeeper, implementing business continuity plans, establishing client risk registers, diversifying services, reducing staff and accessing grant monies.
Forty-one per cent of CHSP providers reported a reduction in inquiries and 75 per cent reported service cancellations, while 47 per cent of HCP providers reported a reduction in inquires and 73 per cent reported service cancellations.
Social groups, group transport and group respite were the biggest casualties.
Four providers said they had one case of COVID among clients, and five reported an infection among staff. One provider had confirmed cases among both staff and clients.
LASA will provide an overview of the survey during a webinar on June 9.
Comment on the story below. Follow Community Care Review on Facebook, Twitter and LinkedIn and sign up to our newsletter.