The number of Australians waiting for their assigned level of home care has fallen but more than 100,000 older Australians are still not getting the full level of support they require, according to the latest government figures.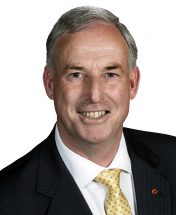 Home care data for the three months ending December 31 puts the number of people waiting for their full level of home care at 104,473.
That compares to 119,524 who were waiting at the end of September and the more than 129,028 in the national queue at the end of the previous quarter.
The government is spinning the reduction as dividends from its $2.7 billion investment in improving access to home care.
"The Federal Government is committed to ensuring the needs of Senior Australians are met," aged care minister Richard Colbeck told Community Care Review.
But providers say the queue remains "alarmingly long".
LASA CEO Sean Rooney says it is also concerning that Budget forward estimates lack any significant HCP releases over the next three years.
Mr Rooney says current forward estimates indicate that only 5,700 additional HCP allocations are budgeted for in 2020-21, with an increase of 1,200 in 2021-22 and just 333 the following year.
"This means the growing demand for home care by older Australians is in danger of not being met and the national queue will likely start trending upwards again," he said.
"The queue remains alarmingly long and wait times for people to receive a higher level package are still reported as being over 12 months after their approval date."
A total of 128,781 people are currently using some level of home care at the end of December, 9 per cent more than the previous quarter.
Almost 59,000 people had not yet been offered any level of home care package and most these were making do with low level CHSP funding.
More than 2,100 vulnerable Australians do not have any form of government support.
In December, there were 925 approved providers offering home care services.
Providers on 'high alert'
Mr Rooney said home care providers were on 'high alert' to ensure their clients were getting the care they required.
"Providers are proactively reducing the risk by limiting the number of clients that staff members visit and by adopting enhanced cleaning, hygiene and training," he told Community Care Review.
"They are also undertaking regular check-ins with all of their clients."
Mr Rooney said to support increased COVID-related direct care being borne by providers, LASA and the aged care peaks have jointly asked the government for an extra $10 per day per client, for six months.