Home care providers will be contacted this month by officers from the Aged Care Quality and Safety Commission to discuss their responsibilities during COVID-19 and see if they need support.
An update to providers from the health department says they will be contacted by phone over April by a regulatory official who discuss requirements under the Aged Care Quality Standards, with a focus on infection control.
The call is not an assessment, the department says.
The move comes as the ACQSC released a preparation guide for home care providers covering organisation matters, equipment and resources, cleaning, workforce issues and consumers.
The guide also cover potential scenarios, including where a care worker is concerned they have COVID-19 or where a person being cared for becomes unwell.
In a letter to providers and their staff on March 24, Aged Care Minister Richard Colbeck said senior Australians were at the frontline of risk of coronavirus and encouraged aged care workers to keep up to date with infection control training.
"It is vital we support those working in aged care to keep Senior Australians across every community healthy and supported during this difficult time," he said.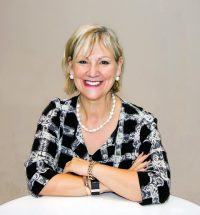 $10 million for community visitors
Meanwhile, the federal government has announced a $10 million boost to the Community Visitors Scheme to help older Australians cope with increased social distancing and tough visiting restrictions.
The CVS runs across all states and sees 13,000 volunteers matched with older Australians, including those receiving home care packages.
Dementia Australia has welcomed the funding saying it will prevent older people becoming isolated.
But it's called for dementia-specific training for the extra staff and volunteer visitors may find themselves interacting with people with dementia, 70 per cent of whom live in the community.
CEO Maree McCabe says people living with dementia are particularly vulnerable during this time.
"It is critical that staff and volunteer visitors, who will connect with older people online and by phone, are trained and well-equipped to provide the best possible care," she said.
"In this rapidly evolving situation information and decisions change daily to meet new challenges and there is often confusion about how to interpret this. For people living with some form of cognitive impairment this can create even more uncertainty and anxiety.
Ms McCabe says Dementia Australia is ready to assist with training through its Centre for Dementia Learning.
Providers who may have concerns about isolated people in their care should contact local network. LGBIT CVS services are available here.
The scheme is also accepting volunteers here.