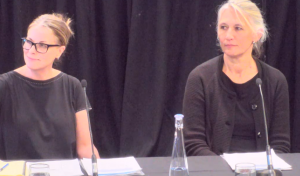 More involvement with end users during development and a broader mindset about innovation are needed to improve technology uptake in aged care, experts tell the royal commission.
On Monday, the Royal Commission into Aged Care Quality and Safety heard evidence from industry stakeholders and representatives about current barriers to fostering technology and innovation to improve the lives of older Australians.
Technology in aged care can be a mixed blessing, Senior Counsel Assisting Peter Rozen said in his opening statements.
"Many older people and many care workers are apprehensive or ambivalent about innovation and technology. Those concerns are understandable," Mr Rozen told the hearing.
"The challenge for the sector is to engage its workforce and residents so that the positive aspects of innovation and technology can be accentuated and the negatives addressed: to use technology in a way that preserves and supports care as human-centred," he said.
Co-designing is key
Aged care consultant Daniella Greenwood, who was one of four members of Monday's technology and innovation panel, said end users were not involved enough.
"There's not enough consideration at that development point as to how that front end user will experience that technology, especially when it's to do with putting data in and answering call bells," Ms Greenwood told the hearing.
"We have had sensor mats for over 20 years and still staff have difficulty attaching those to the phone and then answering it," she said.
The sector needs to go back to basics and ensure staff are appropriately trained and supported to use the technology, Ms Greenwood said.
Understanding of digital maturity needed
Royal commissioner Tony Pagone asked the panel what the aged care sector should be doing to ensure the take up of technology.
Feros Care CEO Jennene Buckley said it required understanding the digital maturity of the sector.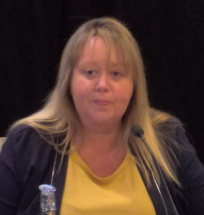 "We need to understand … with all the service providers that are providing support and care how mature they are.
"Are they still using paper? Where are they at?" Ms Buckley said.
"We need to understand the digital literacy of our staff and from that, we set ourselves a vision and a strategy on how we're going to improve the industry's capacity or confidence in using technology and do a little bit of a road map working out how we are going to fund that," Ms Buckley told the hearing.
She said it would require more than one-off grants.
"We need to make sure the funding model and the pricing model of all aged care services allows an organisation to invest in technology and to invest in quality," she said.
Sector's mindset too narrow
Dr Tanya Petrovich, business innovation manager at Dementia Australia's Centre for Dementia Learning, said people in aged care needed to broaden their thinking.
"There's a mindset there that is just not open enough to innovation," Dr Petrovich told the hearing.
"There are lots of solutions currently that you could use so that you do not need a nurse's station and there are some providers who are actually going that way already," she said.
Residential aged care needs encouragement to be more innovative, Dr Petrovich said.
"I understand there's monetary constraints but actually I think there are things that can be implemented now that would make a significant difference to aged care and it doesn't require a lot of money," she said.
The hearing continues on Tuesday 17 March 2020 with a focus on innovation in education and training of aged care workers and translating aged care research into practice.
Comment below to have your say on this story
Subscribe to Australian Ageing Agenda magazine and sign up to the AAA newsletter