West Australian aged care provider Amana Living has launched an education and mentoring program for new nurses and allied health professionals with 10 recent graduates starting placements this month.
The Amana Living Healthcare Professional Graduate Program was developed by the provider's registered training organisation Amana Living Training Institute for its graduates.
The 10 recent graduates will spend a year working across Amana Living's residential care, home care and corporate office teams.
Amana Living CEO Stephanie Buckland said the program aimed to develop first class clinicians and leaders who specialise in supporting older people in a range of environments.
"We designed this program to improve the skills and career advancement opportunities for nurses and allied health staff in aged care.
"Through this program we hope to enhance sector development and opportunities to progress, helping to improve recruitment and retention, while creating an agile workforce that is fit for the future," Ms Buckland said.
An 'opportunity to learn'
Program participant Chianne Cole, a registered nurse who graduated with a Bachelor of Nursing from Murdoch University 2017, applied for the program because she found aged care work to be rewarding and enjoyable.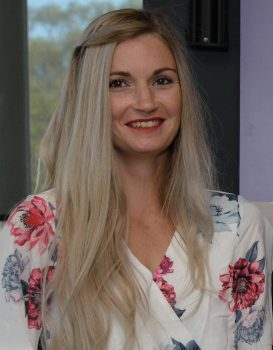 "I hope to gain further confidence in my ability to work independently as a registered nurse and to further develop my nursing skills throughout the duration of the graduate program with Amana Living," Ms Cole said.
Ms Cole said she was a keen learner and excited for the opportunity to learn more about aged care nursing within a supportive environment.
"My ultimate goal is to achieve a Master of Clinical Nursing."
Program includes education, mentoring
The program includes short courses designed and delivered by Edith Cowan University's School of Nursing and Midwifery to provide graduates with knowledge about caring for older people in residential and community care.
Graduates will also receive mentoring from Amana Living staff throughout the program to help them develop clinical and management skills needed for career advancement.
Program outcomes focus on:
clinical leadership
critical thinking and decision making
supporting diversity and wellbeing in the older adult
contemporary clinical care needs of the ageing
technology in clinical care
evidence-based practice and consumer centred clinical care
clinical governance, aged care standards and accreditation.
The annual program is open to Amana Living graduates who have completed either an enrolled nursing diploma or nursing or allied health specialty degree and registered in the last three years.
The graduate program provides a pathway to several positions at Amana including service manager, clinical nurse consultant, clinical care coordinator, case manager, therapy manager and therapy specialist.
The program launched in Perth last week.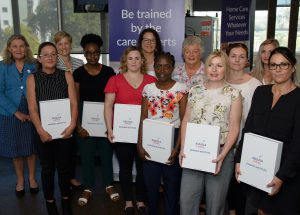 Comment below to have your say on this story
Subscribe to Australian Ageing Agenda magazine and sign up to the AAA newsletter