The Federal Government has announced funding for providers to access training, additional staff and in-facility testing for coronavirus and flu as part of a $2.4 billion health response to the pandemic.
The packages includes $101.2 million for the aged care sector to:
upskill aged care workers in infection control
enable residential and home aged care providers to hire extra nurses and aged care workers
increase aged care staff and training to facilities during an outbreak
provide onsite pathology services for residents
support the quality regulator to work with providers on improving infection control.
It comes as the World Health Organisation delcared overnight that COVID-19 can be characterised as a pandemic.
The majority of the $2.4 billion is for demand-driven programs to support the health and wellbeing of Australians, Prime Minister Scott Morrison said when announcing the response on Wednesday.
"And that means if the demand is greater than the resources will be provided," Mr Morrison told the press conference.
"This package is about preventing and treating coronavirus in the coming weeks," he said.
The aged care portion aims to help providers boost staff numbers and skills needed to prevent and manage infections as well as provide for additional aged care staff and training to be deployed to facilities as needed when an urgent health response is required.
Maintaining an adequate number of staff was among key workforce concerns aged care providers raised last Friday at the Department of Health's Aged Care COVID-19 Preparedness Forum (read our story here).
After a case of coronavirus was confirmed at an aged care facility in Sydney last week, the provider, BaptistCare NSW & ACT, experienced staffing problems.
"A number of team members have advised us they will not be coming to work at Dorothy Henderson Lodge. In the current circumstances we cannot force our team members to come to work," BaptistCare said in a statement last Friday.
The package also provides additional funding to the Aged Care Quality and Safety Commission to expand oversight of providers on infection control and provide training.
The funding will also see specialist inreach pathology testing for coronavirus and influenza in aged care facilities with an aim of providing same-day turnaround. Residents displaying coronavirus symptoms will be able to be tested without leaving facility premises.
This is being rolled out because aged care residents are at higher risk of complications from these viruses than the general population, a spokesperson from the Department of Health said.
"It can also be more difficult to coordinate care and testing for people living in residential aged care," the health department spokesperson told Australian Ageing Agenda.
"This measure will provide a dedicated service to collect and test samples for people living in residential aged care. The services will be available quickly and efficiently, without additional administrative work for providers."
Residents will also have access to Medicare bulk-billed telehealth services with general practitioners and specialists.
Provider peaks welcome response as a good start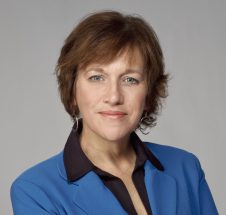 Aged and Community Services Australia CEO Patricia Sparrow welcomed the funding and the promise to provide more if required.
"They have announced an overall package and individual amounts within it, but they've also been at pains to say particularly… that it will be demand-driven, so if there is a need for more, then more will be able to be obtained," Ms Sparrow told AAA.
"At this point the areas that they've targeted are probably the areas that are uppermost in people's minds," she said.
The funding to the quality and safety commission to improve infection control practices is "making sure that everything is operating as good as it can be," Ms Sparrow said.
The funding has also been designed to help keep existing staff in the sector, she said.
"If you take all the measures together for staffing and for the general community, I think the idea is to assure us that the health system will be able to be there, to be responsive, will be able to be tested if it needs to be.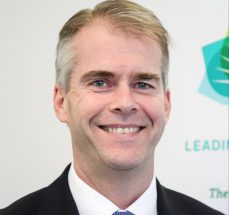 "The design is for staff to feel that they can look after their own health, that they can get information and training," Ms Sparrow said.
Leading Age Services Australia CEO Sean Rooney said the funding was a "strong start".
"The funding will help boost confidence among residents, staff and families and complements the myriad actions that providers and staff are taking to protect against the virus," Mr Rooney said.
"We welcome this demand-driven response and will continue working hard to link providers and the government, should extra funding and support be needed to protect older Australians and staff in the care sector," he said.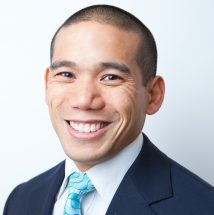 Catholic Health Australia CEO Pat Garcia welcomed the package but said the government must be prepared to go further if the containment strategy failed.
"This is a good initial step but at this stage we just don't know if that is going to be enough to protect the 282,000 Australians who are currently in residential aged care," Mr Garcia said.
"We hope the government will keep an open mind when it comes to the level of funding required to deal with a major outbreak in Australia's aged care homes."
Read related coverage
Worker safety a top concern as coronavirus cases rise, say peaks
Providers' legal obligations for managing infectious diseases
Free aged care coronavirus training video
Govt forum to update providers on responding to coronavirus
Commission cracks down on known poor hygiene performers
Aged care residents test positive to coronavirus
Comment below to have your say on this story
Subscribe to Australian Ageing Agenda magazine and sign up to the AAA newsletter