Community assistance and support organisation IRT Foundation has announced a rebrand with a new name and renewed focus as Age Matters.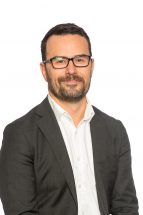 Announcing the its new identity, Age Matters said the name change marked the beginning of a new era.
The organisation was established in 2009 as part of the IRT Group, when it was known as IRT research foundation. Since then it has helped hundreds of disadvantaged older people in the Illawarra, Shoalhaven and the NSW South Coast.
According to the IRT website, Age Matters is the only organisation in NSW that specialises in helping vulnerable older people who are at risk of homelessness, loneliness and joblessness.
Last year, with government funding from the Assstance with Care and Housing program, it helped 90 clients find housing.
It also provides aged care service navigation assistance including the use of My Aged Care and helps link older people with paid work, volunteering and social activities.
Other initiatives have included the Age Friendly Illawarra Alliance and the Booraja home care pilot for indigenous Australians.
IRT Group executive general manger of strategy Sam McFarlane launched the rebrand in Wollongong last week.
"I'm incredibly proud of everything IRT Foundation has achieved over the past decade and of the support IRT Group has been able to give along the way," he said.
Mr McFarlane said the new identity marked the start of "bigger and better" things for Age Matters, which is planning a series of fundraising initiatives around homelessness, loneliness and joblessness.
Read more: Lifeline for Indigenous home care program
Subscribe to Community Care Review