Disability housing provider Casa Capace has opened its first smart multi-dwelling home for people with disabilities in south-western Sydney as a pilot for an ambitious plan to build 1,500 SDA homes across the country over the next five years.
It was officially opened by Prime Minister Scott Morrison last Thursday.
The $1.5 million house in Oran Park is equipped with assistive technologies to support high-dependence living and is the first to offer end-to-end Apple HomeKit capabilities.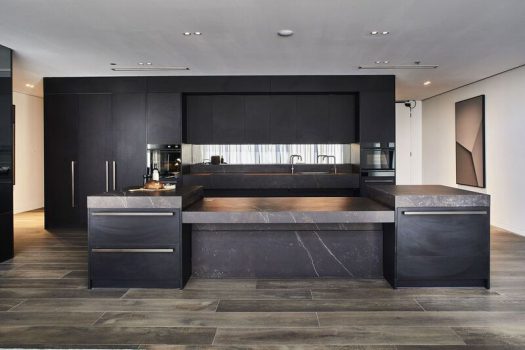 It has six bedrooms across two dwellings for NDIS participants to live together at SDA fully accessible and high physical support levels.
The development will house four participants in one dwelling and two in the other, with residents sourced from Casa Capace's Supported Independent Living partner Northcott set to move in next month.
The home is Funded by property investor DPN and designed by Aaron Stevens Architects, and will act as a pilot for future dwellings Casa Capace plans to roll out.
These include 16 dwellings in Ballina, Coffs Harbour, Taree, Western Sydney and Wagga Wagga planned for this year.
The homes will have oversized doors, corridors and large open plan spaces to allow for mobility devices and customed  assistive fittings such as automated blinds and doors, eight adjustable benchtops and hoists.
Occupants can use the Apple Home app and the Siri personal digital assistant to control lights, blinds, doors, entertainment and air conditioning from an iPhone, iPad, Mac, Apple Watch, or HomePod.
They will be a mix of one, two and three bedroom homes accommodating 28 people.
Over the next five years Casa Capace – which means "a home where you can achieve" – plans to construct more than 1500 new homes Australia-wide.
New standards
It comes after the government last year announced new SDA design standards, as reported by Community Care Review.
Speaking at Oran Park on Thursday, Mr Morrison said the guidelines supported innovative housing models and would help architects, builders and the community find better disability housing solutions.
He said the number of SDA-enrolled dwellings in Australia increased by 13 per cent to 4,000 in the last quarter.
At full scheme the NDIS is expected to support 28,000 people with disability through the SDA.
The NDIS was transforming lives, Mr Morrison said, but the government couldn't do it on its own. He said Casa Capace provided a good model for the disability housing sector.
"It needs the innovation and the partnerships, whether it's from the building industry, the housing industry, the financial industry," he said.
New generation of supported living options
Casa Capace, a registered NDIS provider, was incubated by DPN Group and has secured a $64 million investment through Brightlight Investment Management.
"We're thrilled that the first group of NDIS participants will be moving into our beautiful, purpose-built houses in Oran Park next month," DPN founder and Group Managing Director Sam Khalil said.
He said the houses represented a new generation of SDA living options
"This new generation of living environment brings a shift from traditional institutional, and quite often not fit for, purpose housing such as aged care facilities and properties requiring significant upgrade."
Mr Khalil said Casa Capace aims to eventually provide accommodation for 1 more than 3,750 NDIS participants around the county and is looking for partnerships from SIL providers and the corporate sector.
Subscribe to Community Care Review