NDIS participants living with mental health problems will have access to a 'recovery coach' as part of their package this year.
Dr Gerry Naughtin, the NDIA's strategic adviser on mental health, has told Community Care Review the recovery coach will become a new item under the National Disability Insurance Scheme from July 1.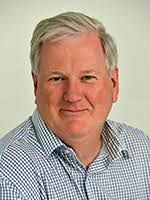 A discussion  paper will be released in coming months.
The move comes partly in response to criticism that the NDIS focuses too much on support and not enough on rebuilding lives, Dr Naughtin says.
He says the role of recovery coach will combine recovery and support co-ordination, and will fulfill a function that has historically been performed by community mental health services.
"The recovery coach will combine lived experience and learnt experience," he said.
"It is a concept that is trying to respond to a need for a greater focus on recovery. We see this as an important strategy recognising the value of peer workers."
The new item is one of the recommendations of the Disability Reform Council, representing Australia's disability ministers, which met last October and agreed on a major reform package for psychosocial disability.
"There is a clear recognition that we need to do better in this space," Dr Naughtin told a national conference on housing and mental health in Sydney on Wednesday.
He said the meeting resulted "a flurry of working groups" and a stakeholder reference group is being set up to inform implementation of the council's recommendations.
Community connectors
Dr Naughtin says the government is also moving to expand NDIS 'community connector' programs which are already being piloted in some communities, predominantly at Aboriginal medical centres.
The programs provides block funding for community groups to employ a trusted member of the community to explain the scheme to people who may have problems accessing it, and help them through the application process.
It's part of the government's attempt at more "assertive outreach" to target people at risk of slipping through the NDIS net, including those with psychosocial issues.
Tenancy management
The NDIA also aims to make people in the psychosocial stream more aware that tenancy management can be funded through the NDIS for people experiencing housing instability.
"One of the challenges we have is we're not getting enough focus on tenancy management within the plans," Dr Naughtin told AHURi's Housing: the foundation for mental health conference.
"Tenancy management is a support item that is available to participants but it may be people with a social disability aren't aware of that, so it's a matter of being able to explain that better to people."
To do this, the NDIA hopes to build stronger bridges with housing support provides and homelessness organisations.
"One opportunity may be for housing providers to play a role in presenting the opportunity to people," he said.
"We need to understand how to work together. There's a suite of thinking going on at the moment about how do we bring that interface to work much more closely."
The NDIA announced the new psychosocial disability service stream in January 2019 to cover disabilities arising from severe and persistent mental health issues.
The NDIS is currently funding an average of $53,000 per participant with primary psychosocial disability and expects to spend another $1 billion over the next two years, Dr Naughtin said.
Read more: First psychosocial provider announced
Subscribe to Community Care Review