Many older Australians may be forced into care because they haven't given thought to modifying their homes, according to the authors of a report.
The South Australian-based Global Centre for Modern Ageing surveyed more than 1,000 Australians aged over 55 about their attitudes towards staying home, moving into alternative accommodation and home modifications.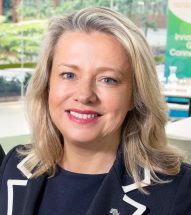 In a report released this week titled Ageing in the Right Place, the GCMA found that eight in ten respondents want to stay in their current home as long as possible, and three in four are determined to stay put even if their circumstances change and they need assistance.
Only five per cent said they would consider moving into a care facility and a quarter said they felt there was a lack of viable alternatives to living at home.
However, only 17 per cent of older Australians linked home modification to the ability to remain at home, and only 40 per cent of those who were experiencing difficulties acknowleged there was a need for home modification.
Barriers to home modification
CEO Julianne Parkinson says three in four Australians aged 85 or older live independently at home, with GCMA's research clearly showing the majority want to stay there.
With affordability and lack of trusted builders and tradespeople identified as barriers, she says the research also highlights an opportunity for the home modification industry and businesses who provide products and services in people's homes.
"For people who have identified the need to make changes around their home, our research identified key barriers to home modifications, including affordability and being able to find trusted builders and tradespeople," Ms Parkinson said.
"To be effective, there must be a unified response involving the entire modern ageing ecosystem, including local and state government working in concert with business leaders, developers and planners."
Research director Stuart Smith says the study shows more older people want to remain in their own homes as they age, with two thirds of people aged over 75 having an expectation they would stay at home.
'Home to haven' framework
"Helping people to remain independently in their homes is increasingly important. However, we know that this may not always be possible, so it is also critical to understand how 'home' can be created in any place of residence," he says.
To do this, GCMA has created a framework for using home modification to suit the changing needs of people as they age and help businesses leverage opportunities from the increased demand for better housing.
The "House-Home-Haven" framework identifies seven needs including choice, safety, comfort, access, independence, connection and happiness.
The Global Centre for Modern Ageing was established in 2018 to support the development and commercialisation of products that enable older people age well.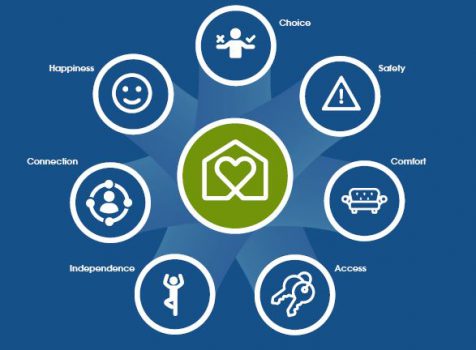 Subscribe to Community Care Review