Commonwealth Home Support providers whose ability to deliver services has been hit by the recent bushfires can apply for additional one-off federal funding.
The health department says existing providers are eligible to submit an unsolicited proposal for additional grant funding until the end of June.
Providers are required to submit a business case outlining a summary of how they have been affected by the fires, their capacity for ongoing management of funds and a requested amount, as well as information about the services they provide.
In a memo to CHSP providers the department says it recognises their contribution to bushfire recovery efforts.
"Your work has enabled essential aged care services to continue to those in need," the advice says.
The department says funding will be made available as soon as possible.
Sector support and development program extended
Meanwhile, the government has also announced it is extending the CHSP Sector Support and Development sub-program until June 30, 2021, pending the final report from a review of the program.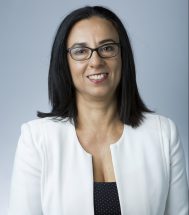 The SSD is designed to build the capacity of CHSP providers to deliver services.
KPMG was engaged to carry out a review of the program last October and is expected to hand down its findings in April.
The review is considering the outcomes of the program, opportunities for improvement and intersections with other programs in the aged care system.
The health department says a further extension until June 30 2022 will allow for potential funding changes arising from the review.
The Federation of Ethnic Communities' Councils of Australia (FECCA) has welcomed the extension, saying the block-funded CHSP program is vital to deliver culturally and linguistically meaningful services to older people in multicultural communities.
"The flexibility allows CALD specialist providers to develop trusted and experienced bilingual bicultural workers who assist older persons who speak little or no English to navigate and engage with essential aged care services and supports in the community," Chairperson Mary Patetsos said in a statement.
The peak says it will continue to push for ongoing government support of the CHSP to prevent many smaller CALD-specific providers from losing staff who have built valuable community knowledge and support.
"The impact on service delivery to older Australians from CALD backgrounds will be significant and the capacity of the aged care sector to deliver culturally appropriate and culturally safe services to 'special needs' population groups will diminish," Ms Patetsos said.
Proposals for bushfire grants can be emailed to CHSPprogram@health.gov.au. For further advice contact a state or territory DSS Community Grants Hub funding arrangements manager.
Subscribe to Community Care Review