Australian assistive technology company mCare Digital has added a new personal emergency alarm system that uses 4G, GPS and fall detcection technology to its suite of products.
The mCareMate device, developed in consultation with individuals, families aged and disability care providers, has an emergency SOS function that is triggered automatically if its wearer has a fall.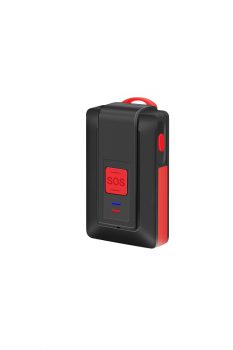 The device uses a pre-installed SIM card and is registered with a Telstra mobile number.
Up to six contacts can be pre-set on the device to be contacted when the SOS button is activated.
Families or carers are able to view the location of the wearer from the mCareMate in real time, via an app on their mobile phone or a dedicated online carer's portal.
Peter Apostolopoulos, Managing Director of mCare Digital, says simplicity was a key factor in designing the alarm, which doesn't require setup required.
"Sometimes, alarm devices are just too complex for their users. The so-called 'best' technology isn't the best if it's just left in the bedside drawer and never used," Mr Apostolopoulos, said.
The device provides instant visibility of the wearer's location with coverage across 99 per cent of the population, overcoming problems of similar devices which are linked to base stations or rely on phone monitoring centres.
Mr Apostolopoulos says that traditional alarms can also encounter issues with privacy and security because they are configured via SMS commands, which makes them vulnerable to hacking and outside tracking.
"Having devices open to malicious tampering or data misuse in this way is unacceptable. Commands and configurations for mCareMate are kept entirely secure," he said.
mCare Digital has also developed watches with alarm and tracking technology that can be used by aged  care clients and worker and a mobile smart shoe insert.
In 2017 it partnered with Huawei to release Australia's first 4G sim-enabled wearable watch, including an SOS button, geo-fencing technology and medication and technology reminders.
Subscribe to Community Care Review