Victorian aged care provider Benetas has joined the national campaign combatting ageism EveryAGECounts.
EveryAGE Counts, which was established by the Benevolent Society in 2018, is a growing coalition of diverse organisations aiming to help tackle ageism and build a more inclusive society.
Benetas CEO Sandra Hills said she is proud to be working with a powerful cross-section of organisations to take tangible steps in tackling discrimination towards older Australians.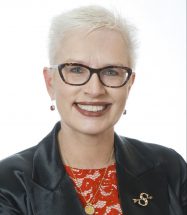 "The case for a major social change campaign to build a more inclusive society for people of all ages has never been so strong," Ms Hills said.
It was highlighted by the aged care royal commission and the aged care work force strategy's report A Matter of Care, she said.
"We applauded the Government's introduction of the Charter of Aged Care Rights in June 2019, however, when it comes to safeguarding the wellbeing of older generations, legislation on its own doesn't go far enough."
While this issue remains a top priority for Benetas, it's not something that the sector can do alone, Ms Hills said.
"When it comes to shifting common perceptions of older people in our society, we need to break down silos and work together across all bodies who share the vision of a more inclusive Australia.
"The fact is, how we treat our elderly and most vulnerable, falls to the heart of how we measure up as a society. And at the moment, there is still a great deal of work to be done," she said.
Ms Hills called upon others to take EveryAGE Counts' pledge against ageism and share positive stories about older people and ageing.
"It's important that we start exposing people to the stories of older Australians from diverse backgrounds, gender identities and sexual orientations.
"All of whom come with individual passions and expressions of service in our community," she said.
Find out more about the campaign and make the pledge here.
Comment below to have your say on this story
Subscribe to Australian Ageing Agenda magazine and sign up to the AAA newsletter