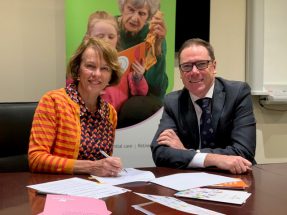 South Australian aged care provider Helping Hand Aged Care has partnered with the National Ageing Research Institute to help drive improvements in aged care services. 
Helping Hand has signed a Memorandum of Understanding with NARI to undertake ongoing aged care research and immedetiately joined two NARI underway.
They include Befriendas, which involves training volunteers who visit aged care residents weekly in a bid to help reduce symptoms of depression and anxiety and decrease loneliness and social isolation.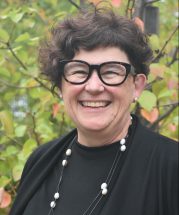 Helping Hand executive manager of research and development Megan Corlis said the partnership would be invaluable in shaping Helping Hand's service delivery.
"We aim to use the NARI toolkit to attract more volunteers to our organisation and increase social connectedness within our care homes," Ms Corlis said.
A great sense of community often develops when someone moves into an aged care home, but like all relationships and experiences it can take time, she said.
"These research projects are designed to have a positive impact on supporting the development of that community when new residents move in.
"The goal is that we will embed research outcomes into our everyday practices," Ms Corlis said.
Helping Hand has also joined the Pitch program, which involves developing and evaluating a co-designed and dementia-specific program for home care that aims to support people to stay at home longer by increasing staff understanding.
NARI director Professor Briony Dow said having partners such as Helping Hand enabled the institute to work closely with older people and their carers and understand what is important to them and what works.
"The benefit of working with an aged care organisation is that where we find something that is going to help, we can actually roll that out into care homes and services and be confident that it will make a positive difference," Professor Dow said.
"Staff and volunteers will participate in training so the research will endure beyond the projects. It will have a lasting impact on residents and home care clients."
The partnership comes in between the royal commission's interim's report released last October and its final report due in November this year.
Helping Hand CEO Chris Stewart said the organisation was committed to transparency and to responding to issues that have emerged from the royal commission, said
"We have already implemented a range of policy and system changes and this research partnership will further strengthen our capacity to respond to change and take a leading role in a transforming sector," Mr Stewart said.
Results from the projects are expected to be available at the end of the year.
See news about other new partnerships here.
Have we missed a partnership or merger? Send us the details and an image to editorial@australianageingagenda.com.au