The Global Ageing Network has appointed Australian aged care industry figure Judy Martin as its new chair.
The GAN, which was previously known as the International Association of Homes and Services for the Ageing (IAHSA), is an international network of leaders in ageing services, housing, research and technology.
Ms Martin is director of SAGE (Studying and Advancing Global Eldercare), the aged care study tour program supported by an industry alliance between architects ThomsonAdsett and provider peaks Leading Age Services and Aged and Community Services Australia.
She commenced the two-year chair appointment in December 2019, replacing outgoing chair Richard Schutt, CEO of Illinois-based senior living services provider Providence Life Services.
Ms Martin joined GAN in 2017 as a board member alongside Mercy Health CEO Stephen Cornelissen (read more here).
She said she was honoured to be appointed chair.
"I felt very privileged when it was announced that all the executives had fully supported my nomination," Ms Martin told Australian Ageing Agenda.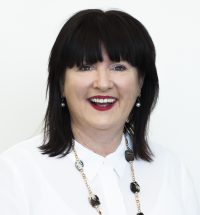 Ms Martin said she was approached by GAN executives in early 2019 to see if she would be interested in taking on the role, but she declined because she didn't think she could give the role her full commitment.
"I would like to give it 100 per cent and at that time I thought with everything that I was doing in my real work life, I couldn't dedicate that amount of time to it," Ms Martin said.
She was approached again about the role at the 2019 Global Ageing Network conference in Toronto in September by the outgoing GAN chair who encouraged her to consider taking on the role, she said.
Ms Martin said she spoke with colleagues and family about taking on the role and decided she could and would like to do it.
"And it's almost like the pinnacle of what I've been doing in my international networking anyway.
"I'm the vice chair of the Commonwealth Association for the Ageing, so it was a nice fit to be the vice chair of the Commonwealth and then the chair of the global," she said.
Ms Martin said her biggest goal is to grow the GAN membership, which involves focusing on extending understanding of what GAN provides professionally.
Have we missed an appointment or resignation? Send us the details and an image to editorial@australianageingagenda.com.au