Geriatrician and proactive ageing management advocate Associate Professor Peter Gonski says he hopes to raise awareness about community transport in his role as ambassador for a Sydney-based transport organisation.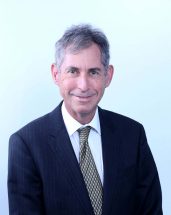 Professor Gonski will work with Activus, which has close to 5,000 clients in the Sutherland Shire, to encourage community transport as a way of improving quality of life for older people.
He says he agreed to take on the role because of his belief that affordable community transport is key in  supporting positive health and ageing.
Professor Gonski, who works directly with many local families, says he sees first hand the hurdles many residents face getting to medical appointments and social activities as they age.
"Transport is so important in looking after older people," Professor Gonski told Community Care Review.
"Not only from the health point of view, where people struggle to get to doctor's appointments or physiotherapy appointments or all those appointments, but also the social side is incredibly important.
"People underestimate very obvious things, such as diet, exercise and socialisation. They're three very non-medical aspects of life, but they're so important and improve health and mental health so much."
In his role as ambassador, Professor Gonski is hoping to show older people that it's possible and beneficial to get around in their community.
Activus says the number of Sutherland Shire residents aged 70 years and over is expected to increase by almost 70 per cent over the next twenty years.
"The need for transport services that promote socialisation and freedom of movement will expand rapidly," General Manager Greg Stanger said.
Mr Stanger said Activus looked forward to working with Professor Gonski.
"We welcome Peter's involvement with the organisation and look forward to working with him to increase both awareness and understanding of the crucial role that community transport plays in supporting the health and wellbeing of our local community," he said.
Activus maintains a fleet of 22 vehicles and is administered by a management committee, a staff of over 20 and close to 80 volunteers.
Subscribe to Community Care Review