The aged care minister has refuted claims that the government is intending to privatise the aged care assessment process as part of plans to streamline assessments.
The government announced in December that a single assessment workforce will replace the Regional Assessment Service and Aged Care Assessment Teams from April 2021 to assess eligibility for access to all government-funded aged care services.
It will comprise a single workforce and a network of assessment organisations, which will be selected through a national tender process in 2020, it said.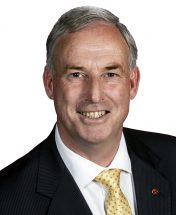 In response to subsequent reports and a statement from the royal commission about the government's plans to privatise assessments, Minister for Aged Care and Senior Australians Richard Colbeck said the reform was not about privatisation.
"The Government has consistently refuted claims that our intention is to privatise the assessment process for aged care. That assertion is incorrect," Mr Colbeck said in statement.
The plan to move to a single assessment workforce, which was first floated in 2015, backed by the Tune Review in 2017 and confirmed in the 2018 Budget, underwent a two-month public and industry consultation about 12 months ago.
While there have been no objections from aged care provider peak bodies, other stakeholders have raised concerns since December's announcement.
Among those are the states' health ministers who told Fairfax Media (here and here) they were concerned about the government's surprise decision to privatise aged care assessments.
ACATs are currently run by the states with federal government funding.
Statements in this Fairfax Media report from Mr Colbeck said that the royal commission supported the reform, which led to royal commissioner Gaetano Pagone issuing a statement on Tuesday to clarify its position.
"Public concern has been expressed about statements made by the Minister for Aged Care and Senior Australians that we had decided to support the privatisation of the Aged Care Assessment Teams in our Interim Report," Mr Pagone said.
"I take this opportunity to make clear that the Interim Report did not endorse the Government's stated position but noted that we would monitor with interest the implementation which the Government had announced," he said.
The planned integration of the two assessment workforces needs to be progressed urgently, the royal commissioners said in the interim report.
Mr Colbeck issued a statement the following day acknowledging Mr Pagone's statement and to clarify that the government has never intended to privatise the assessments approach.
He also said the Government was completely cognisant of the Royal Commission's view in the interim report about the integration of assessment services and as reiterated by Mr Pagone.
Mr Colbeck said the Commonwealth Government has always managed aged care assessments through various forms of contracts or agreements with either the states or territories or community-based organisations.
"The intention to undertake a tender has been public for more than a year with State and Territory officials consulted on a number of occasions.
"States and territories will be able to tender to provide the integrated assessment services," Mr Colbeck said.
He said the tender arrangements would include measures to ensure that conflicts of interest are managed.
The Department of Health held a webinar on 11 December about the new assessment arrangements. It is available here.
Peak bodies' response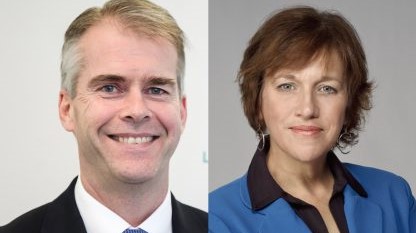 Aged care provider peak body Aged & Community Services Australia supports the new streamlined approach.
"ACSA is supportive of the direction of the Government's announcement to integrate RAS and ACAT workforces to deliver consistent and accurate assessment for older Australians," CEO Patricia Sparrow told Australian Ageing Agenda.
"Our concerns is not with who delivers the assessment on behalf of the Government, as many government services are contracted out to third parties.
"It needs to be well-resourced so that assessments are accurate and timely allowing providers to confidently deliver the care that's needed," she said.
Fellow aged care peak Leading Age Services Australia has no objection either.
"LASA supports an efficient and effective system that delivers the best outcomes for consumers, including accurate assessments that provide a strong basis for providers to develop care plans," CEO Sean Rooney told AAA.
New stakeholder engagement
The Department of Health announced today it will hold another webinar on 12 February provide an update on the development of new aged care assessment arrangements.
It will address common themes arising from stakeholder questions during the previous webinar, it said.
Comment below to have your say on this story
Subscribe to Australian Ageing Agenda magazine and sign up to the AAA newsletter