NSW aged care and disability service provider Beresfield Community Care (BCC) has merged with the Adssi group as providers fight to remain viable in a deregulated marketplace.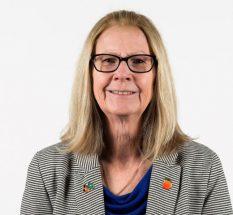 BCC, which provides transport, Meals on Wheels, social support and domestic assistance to older people and young people with disability in the Lower Hunter region, joins Maitland Community Care and Central Coast-based Adssi In-Home support as part of Adissi Limited.
Adssi CEO Jenni Allan says the decision by Berersfield to merge was driven by shared values, expertise and resources, and would help the new combined entity remain competitive.
"We talked about our future as two separate organisations and realised that if we joined forces we'd be a bigger, more sustainable organisation, and the boards and staff really were all focused on the good values and principals about supporting their local communities," she told Community Care Review.
"Importantly, we will be able to offer our clients more services and greater choice as we expand."
Ms Allan says the merger reflects the pressure on many operators to remain viable in the current environment and was also part of a wider trend which she believes will see increasing cooperation between the aged and disability sectors.
"Particularly for smaller organisations in both the disability and aged care sectors, it's becoming more competitive, you have to deliver more with less dollars and still keep your values and your quality of service. So yes, it is a reflection of the current environment," she said.
"I see it already happening, there's quite a few mergers and partnerships happening locally, in Sydney and across NSW."
She said the Adssi board remained focused on growth through tenders and other potential merger partners.
"I would say it's a trend for the future," she said.
Adssi Limited, which  started out as a grass roots community organisation based inWyong Shire more than three decades ago, is now a $17 million not-for-profit operation employing hundreds of staff and volunteers across the three sites and supporting 16,000 local people to remain in their homes and communities.
Each business unit will retain its name and brand identity under the parent company, with BCC continuing to trade as Beresfield Community Care.
"The community will continue to have access to practical support including domestic assistance, linen, respite, transport, social support, lawns and gardens, home modifications and maintenance, occupational therapy, physiotherapy, Meals on Wheels, home care packages, NDIS support and a range of wellbeing programs including falls prevention and gentle exercise classes," Ms Allan said.
Read more: Industry looks at interface between aged care, disability.
Subscribe to Community Care Review