Home care providers will be paid after services are delivered instead of receiving a lump monthly payment in advance under a planned commonwealth overhaul of the home care system.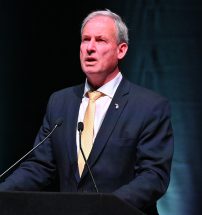 The proposed a "payment in arrears" model, contained in last year's budget, is an attempt to slow the accumulation of unspent funds, which now amount to $800 million nationally.
It's planned that the new system will be phased in from June this year.
From March 2021, unspent funds will be "proportionally" returned to the government and held for future drawdown by the client if required.
By April 2021 providers will only be paid for services provided, with the balance to be held by the government for redraw.
The government says the system will address the unspent funds issue while bringing home care into alignment with the NDIS and modern business practices.
ACFA sees 'merit' in proposal
In a report on the proposed handed to aged care minister Richard Colbeck on December 11, the Aged Care Financing Authority (ACFA) gives the proposal a thumbs-up, albeit with some concerns.
"With some exceptions, there is general acceptance and support amongst providers and peak bodies that there is merit in the Government's decision to pay home care subsidies in arrears and for DHS to retain unspent funds," the report says.
It says most home care providers should be able to absorb the impact of the change from payment in advance to arrears,however some smaller providers in thin markets could face initial challenges, and short-term financial assistance should be available in these cases.
It also says the ultimate change to payment for services only presents a potential risk to both providers and the government because of new system requirements for both providers and DHS to deal with the changes, and the timeframe may need to be reviewed.
ACFA warns the new system could also involve additional administrative costs that will be passed on to consumers, who may experience a reduction in care available under their package.
It says the proposed proportional return of unspent funds will be complex and costly for providers and DHS, and advises against going down that path, saying all unspent funds should either be returned, or kept until the recipient leaves home care.
'Minimum risk' to providers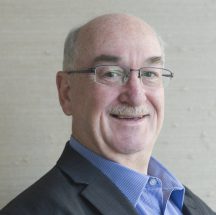 An analysis by accounting firm StewartBrown says the proposed changes could result in short-term cash shortfalls, negative margins, diminished working capital and vulnerability to interruptions in cash flow.
"The other major impact on approved providers that may cause financial impacts would be additional costs associated with any additional administrative burden due to changes to the claiming and reconciliation process," the report says.
However, it concludes that the overall financial performance of providers "will not be materially impacted by the proposed changes to funding arrangements".
StewartBrown partner David Sinclair says the changes are "inevitable and a good idea".
"This will utilise the funds that currently aren't utilised for one reason or another and allow the government to create more packages," he told Community Care Review.
Any risk to providers would be minimal, Mr Sinclair said, and the only major risk would be if the new payment system wasn't up to scratch or was poorly implemented.
Sector gives in principal support
Leading Age Services Australia Acting Chief Advocate Tim Hicks says LASA supports the proposal in principal, and that the changes could deliver a one-off saving worth hundreds of millions of dollars.
But he says all savings from the plan must go directly to reducing the nation's "unacceptable" home care queue, with the latest government figure showing more than 112,000 older Australians are waiting for their assigned package.
"LASA supports the payment administration changes in-principle, as long as all savings are used to boost home care packages," he said.
However he said LASA remained concerned about the ability of some providers to transition into the new arrangements without safeguards.
He said a survey of LASA members showed 80 per cent considered cash flow issues could make the transition difficult to achieve.
LASA recommends:
Short term grants or loans, and free financial advice during the transition
Special consideration for vulnerable providers
A trial period
Retention of unspent funds until recipients leave home care
Read the full LASA submission here.
Comment has been sought from Senator Colbeck.
Subscribe to Community Care Review