More than 110,000 older people are still waiting to receive the home care package they have been approved for, a new report shows.
The Home Care Packages Program Data Report, released by the government just before Christmas, covers the period from 1 July to 30 September 2019.
It revealed that 112,237 people were still on the waiting list for their approved home care package.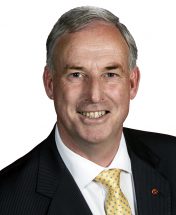 Close to 50,000 of those waiting are receiving a lower level interim home care package.
Almost all of the remaining 62,000 people without any package have been referred to Commonwealth Home Support Services, the report said.
The number of people waiting for their approved home care package is down from 119,524 in the previous quarter.
In the September 2019 quarter, the government approved 28,638 home care packages and released 48,100 home care packages.
As of the end of September, 118,050 people were on a home care package, which is an annual increase of 30 per cent, the report shows.
The number of approved home care providers increased by 3 per cent over the year from 896 to 926 providers.
Richard Colbeck, Minister for Aged Care and Senior Australians, said the results showed the government is moving in the right direction towards reducing wait times and improving lives.
"The Australian Government has put a high priority on creating more home care services for elderly people, to help them to continue living in their own homes," he said in a statement.
'Damning' figures
However, opposition leader Anthony Albanese and Shadow Minister for Ageing and Seniors Julie Collins said in a joint statement that the figures are 'damning'.
"It is completely unacceptable that in a wealthy country like Australia so many older vulnerable people can't get the aged care they need," they said.
"These figures underscore how woefully inadequate Scott Morrison's response was to his own royal commission's interim report – particularly when it comes to the home care crisis."
Mr Albanese and Ms Collins said the government must do more to ensure that older Australians get the quality aged care services they deserve.
"The Liberals have been asleep at the wheel for six years, with four ministers and billions ripped out while Australia's aged care system has lurched from one crisis to another," they said.
Targeted investment and timetable needed
Leading Age Services Australia Acting Chief Advocate Tim Hicks said the government is just making "piecemeal" announcements of extra packages, and should create a timetable to bring down wait times instead.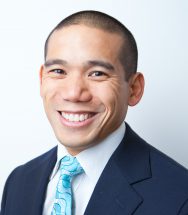 "If (the) government worked with the sector to establish a reasonable timetable then providers would have little difficulty responding," he said in a statement.
"In fact, increased scale would actually help most providers operate more efficiently and reduce administration fees."
Pat Garcia, Chief Executive of Catholic Health Australia, said the system is operating in "crisis mode", and targeted investment and system reform is required.
"This ad hoc approach to aged care, with sporadic top ups here and there, is part of the problem," he said in a statement.
"The aged care system is in desperate need of reform and proper funding – it needs an overarching plan that offers stability to the system."
Subscribe to Community Care Review