The role of aged care's regulator has been expanded to include oversight of approving all aged care providers and all compliance and enforcement actions.
Minister for Aged Care and Senior Australians Richard Colbeck announced the Aged Care Legislation Amendment (New Commissioner Functions) Bill 2019 passed the upper and lower houses of government on Thursday evening.
The new legislation, which takes effect from 1 January 2020, is part of the government's response to the Carnell-Paterson review of regulatory processes (read more here).
From January 1, the Aged Care Quality and Safety Commissioner's role will include oversight of:
approving all residential and home care providers
aged care compliance and enforcement actions
the administration of the responsibilities of approved providers to report assaults.
Mr Colbeck said the commissioner's additional regulatory functions and powers would ensure a safer sector.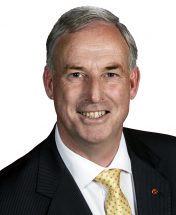 "Expanding the role of the Aged Care Quality and Safety Commission gives older Australians and their families a single point of contact and a reassurance their concerns will be responded to," Mr Colbeck said.
The commissioner will be able to approve providers' entry into aged care and will have powers to monitor quality of care and broader responsibility to enforce compliance, he said.
"If a provider is not delivering the care older Australians deserve, the commissioner can impose sanctions, including revoking Commonwealth subsidies," Mr Colbeck said.
The new laws also give the quality and safety commission powers to seek information from providers about their suitability to deliver services and financial management.
The first stage of the government's response to Carnell-Paterson review included appointing quality and safety commissioner Janet Anderson and the launch of the new commission on 1 January (read more here).
Government strengthens restraint legislation
Last Friday, the Department of Health announced new rules regulating chemical restraints in residential aged care to make it clear they must only be used as a last resort.
The amended Quality of Care Principles 2014 legislation to further strengthen the regulation of chemical restraints in residential aged care was tabled in parliament and the senate on 26 November.
The legislation now:
makes it clear restraint must only be used as a last resort
refers to state and territory legislation which regulates the responsibility of prescribers to gain informed consent for chemical restraint
requires a review of the first 12 months of the operation of the restraint regulations to ensure aged care facilities are minimising the use of inappropriate restraint.
These were among key recommendations of the majority report of the Parliamentary Joint Committee on Human Rights inquiry into restraints legislation (read more here).
Comment below to have your say on this story
Subscribe to Australian Ageing Agenda magazine and sign up to the AAA newsletter