If the government thought it had come up with an appropriate response to the interim report of the aged care royal commission, no one was buying it.
The report released on October 31 identified home care, young people with disability in aged care and chemical restraints as three areas requiring immediate action.
Scott Morrison's announcement of 10,000 new home care packages – of which only 5,500 will be delivered in the next 12 months – was the centrepiece of his $537-million-funding package unveiled to the media on Monday.
But it has been with met with disappointment by consumers, stakeholders and industry observers.
"A miserly package", "a politically expedient attempt to try and convince Australians that the Government is doing something" and "a bandaid" that "barely touches the sides" were among the responses that greeted the announcement.
That's not to say the reaction was entirely negative. Some welcomed the PM's commitment as "a good start", "a modest first step" and "welcome news".
But a common thread ran through all the commentary: with 120,000 people still waiting for their appropriate level of home care and 16,000 deaths on the waiting list last year, it simply isn't enough.
Peak organisations unimpressed
 ACSA said the interim report had highlighted the scale of the home care access issue and that the new funding would provide some relief.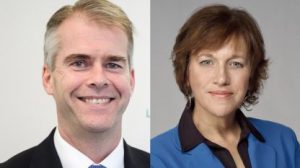 "ACSA supports the long-term home care reform signalled today, to create a unified home care program including a single assessment workforce. This has been recommended for some time to better support people at home, so it is pleasing to see a commitment to action," CEO Pat Sparrow said.
But with some 120,000 people waiting for a package, it wouldn't even touch the sides of demand, she added.
LASA said the extra home care packages would still leave many older Australians disappointed in the lead up to Christmas and called for a longer-term strategy.
"The Government needs to set out a plan to bring the home care package wait time down to less than 90 days rather than just announcing another one-off injection of new packages," CEO Sean Rooney said.
Consumer advocacy group COTA said while plans to creating a single body to assess home care applications would create an efficient process for implementing the funding, a plan to urgently reduce home care waiting times was still missing from the equation.
CEO Ian Yates said it was regrettable that the government still hadn't come up with a plan to reduce wait times to a maximum of 60 days in the next 2-3 years as COTA has been advocating.
"Waiting times remain completely unacceptable and Australians are suffering and dying as they wait for appropriate care," Mr Yates said.
Funding falls short of demand
Catholic Health Australia said it was encouraging to see the government make a start to addressing the concerns raised by the royal commission.
But CEO Pat Garcia said the funding package fell short and would still leave 110,000 Australians waiting for a home care package.
"While half a billion dollars is a significant amount of money,  it's been estimated we need $5.5 billion alone just to address the full home came package waiting list and the remuneration gap for the underpaid aged care workforce," she said.
The announcement was a good step forward, Anglicare Australia Executive Director Kasy Chambers said, but called for funding in the next budget.
"But it's only a first step. More must be done to improve care for older people," she said.
"The 10,000 new home care packages are badly needed – and it's good to see the funding aimed at people with high needs. Now we need action to clear the rest of the home care backlog."
Ms Chambers also noted that the Aged Care Workforce Strategy has still not been funded.
Dementia Australia said 70 per cent of the almost half a million Australians with dementia are living in the community, and many of them were on the home care waiting list.
"There is still a 120,000 strong waiting list and a lack of uncertainty for all those impacted," CEO Maree McCabe said.
"They need confidence in a system that will provide quality care to enable them to be supported to stay at home longer and be engaged and included in their communities avoiding premature entry into residential care."
The Australian Nursing and Midwifery Federation described the announcement as a disappointment.
"The Government's announcement promises pockets of money but does not provide any clear policy guidance on how taxpayers can be assured that their money will actually be directed," secretary Annie Butler said.
Ms Butler said the statement gave no guarantee that the the additional $496.3 promised for home care packages wouldn't disappear into administration fees and unspent funds
"Today's announcement is little more than a politically expedient attempt to try and convince Australians that the Government is 'doing something' about aged care. In fact, it is simply more of the same – throwing taxpayers' money in a number of directions in the hope that the problem will disappear," she said.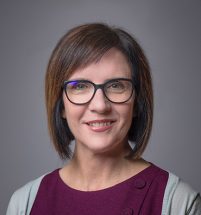 Opposition aged care spokeswoman Julie Collins said the additional packages were a drop in the ocean.
"The Aged Care Royal Commission's scathing interim report set a serious challenge for real action on aged care but the Morrison Government has fallen at the first hurdle," she said.
Head of health, law and ageing at Monash University, Professor Joseph Ibrahim, said it was positive to see greater investment by the federal government in aged care, but agreed with stakeholders that more needs to be done.
"There are still 90,000 people waiting for home care packages, and more than 5000 people (with disability) in aged care who need re-housing," he said.
Disability advocates welcome initiatives
Meanwhile, organisations supporting young people living in nursing homes welcomed the government's commitment to work to targets that would see no younger person enter residential aged care by 2022 and no one under 65 years in aged care by 2025.
"This is an important step forward and we applaud the government for its commitment to these new targets, said head of the Young People in Nursing Homes Alliance Dr Bronwyn Morkham.
"The targets reflect the urgency of this problem – and they are certainly achievable – but it's essential that we start now."
"We're ready to work with the government to develop and implement its new strategy. We look forward to seeing more detail about these new initiatives, to make sure the strategy delivers on its promise."
She said the alliance also welcomed the government's decision to implement a joint agency approach, saying too many young people were falling through cracks between the health and disability systems.
Youngcare CEO Anthony Ryan applauded the proposed database of housing options and the commitment to support investment in accessible housing.
"Helping investors better understand the needs of these younger people is critical to developing the housing and care options they need," he said. "The rapid availability of interim housing solutions is also a priority to stop younger people going into aged care."
But Ms Sparrow said the government needed to ensure that younger people also received the level of support they require while they remained in aged care facilities.
"There is often a funding disparity that disadvantages those people in aged care," she said. "ACSA believes that regardless of your age or where you reside you should get the level of support required to meet needs and to have a good quality of life."
The ANMF said Mr Morrison's statement failed to explain how the promised $4.7 million would be directed towards building additional disability accommodation and questioned his pledge to establish a taskforce and undertake a 'detailed analysis' of younger people living in aged care.
"The Government, despite having called a Royal Commission, which has just provided the analysis on the need to transfer younger people out of residential aged care, is calling for another report," she said.
Read also
Govt commits $35m to reduce chemical restraint
Funding a small step in the right direction most stakeholders say
Subscribe to Community Care Review