In this story:
Catholic Health Australia appoints Pat Garcia as CEO
Benetas appoints general manager of residential services
Catholic Health Australia appoints CEO
Catholic Health Australia, the peak body representing Catholic providers of health, community and aged care services, has announced Labor Party administrator Pat Garcia as its incoming chief executive officer.
Mr Garcia, who has experience in public policy development, public affairs and the law, is acting general secretary of the NSW branch of the Australian Labor Party.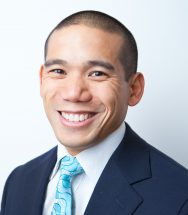 He has worked in the private sector as a financial analyst and corporate lawyer, in the public sector as a senior adviser in the Department of Prime Minister, as a political strategist in the Labor Party and in the Office of the NSW Premier.
CHA chair John Watkins said Mr Garcia was an able advocate and policy thinker with the right experience and skills for the organisation.
"Pat is an outstanding advocate with significant public policy experience, including the development and application of complex government policies," he said.
"He comes to the position of CEO at a critical time for Catholic Health and aged care in Australia. The board is very confident that Pat's leadership of CHA will make a real difference to the people in need of good health and aged care across Australia," he said.
Mr Garcia replaces Suzanne Greenwood, who finished up as CEO in August (read more here).
He commences as CEO in late October.
Benetas appoints general manager
Victorian aged care provider Benetas has appointed Verity Leith as general manager of residential services.
Ms Leith, who has worked in aged care for over 20 years including in executive management roles.
Most recently she was Estia Health's regional manager in Victoria with responsiblity for 28 residential aged care facilities.  She has also worked at fellow Victorian aged care provider BlueCross.
Ms Leith said she was excited to join Benetas.
"I'm particularly passionate about efforts taken to instill values of community, respect and spirit into the work at each of our aged care residences and continue innovative initiatives to attract and retain highly skilled employees across our sites, regional and rural included," she said.
"Implementing the processes and systems to ensure a high level of care for all residents is something I'm very excited to help lead and continue to build on the strong foundations in place," Ms Leith said.
Have we missed an appointment or resignation? Send us the details and an image to editorial@australianageingagenda.com.au