The latest resource from Meaningful Ageing Australia provides information for community aged care providers on how to introduce a spiritual care program for their clients.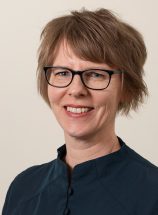 The guidebook, titled The Space Between: Implementing spiritual care in community aged care, is based on an award-winning program run by Catholic Healthcare over the past decade.
It is filled with practical advice and examples, such as funding models, referral processes and templates for evaluation.
Other service providers including Baptcare, Churches of Christ in Queensland and BlueCare have also contributed to the guidebook.
Last year, Catholic Healthcare won the Meaningful Ageing Australia Quality Award and, in its application, provided evidence to show the significance of spiritual care to clients.
Meaning, purpose and connectedness
Brian Holmes, Project Officer for Meaningful Ageing Australia, says it is important to promote awareness around things that provide older people with meaning, purpose and connectedness.
"Spiritual care is that definition and umbrella term that is around all those things that do provide meaning and purpose and connectedness," he told Community Care Review. "And certainly things like faith or religion would be part of that but not exclusively."
One client, Sam, said the spiritual support help bring light into dark places.
"It helps me to believe in myself and to be in touch with a healthy part of myself, and not be so negative," Sam said in a statement.
"And to give me hope every day on this journey because it is hard. And it is easy to lose hope. So it brings light in to the dark places in your life."
Mr Holmes says spiritual care is about looking at the whole person.
"(It's) that sort of holistic, centred approach, which does include a sense of the spiritual, and may include those religious expression of that spiritual or it may not," he said.
The guide is the first resource to focus on the community aged care sector as well as on the role of spiritual care specialists.
Meaningful Ageing Australia now offers a suite of spiritual care resources including a series of short animated films and guides for staff in residential facilities. Read more here  and here.
Subscribe to Community Care Review