Australian dementia researchers have taken the lead from online dating services in an innovative approach to linking people with dementia up with the experts who are studying it.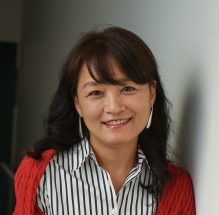 The service, based on a UK model that has attracted 40,000 volunteers in just four years, draws on characteristics including age, location and diagnosis to find the right volunteers for the right trials.
Anyone over 18, both with or without dementia, can register interest in participating via the website, which will connect them with studies they may be eligible for.
Approved researchers working in Australian universities and healthcare organisations, who have ethical clearance for their studies, can also list their research on the site.
Finding the right volunteers
The StepUp for Dementia Research Service has been set up by University of Sydney researchers in partnership with colleagues from University of Exeter and University College London.
It comes after a review of the Australian and New Zealand Clinical Trials Registry indicated that three in every five dementia trials that fails to proceed is terminated because of problems recruiting volunteers.
Professor Yun-Hee Jeon, who leads the project says the service will empower people with dementia and make research more efficient, effective and inclusive.
One of the biggest challenges for dementia researchers is finding the right people to participate in trials, she says.
"Dementia research in Australia is being severely impacted by difficulties and delays in finding the right people to take part in trials.
"The stigma around dementia means it can be hard to recruit participants, particularly those in the early stages who are likely to benefit most from our research but are often reluctant to talk about their symptoms or diagnosis."
Professor Jeon said she had personal experience of trials being delayed by more than 12 months and budgets blowing out because a lack of suitable participants.
"StepUp for Dementia Research is set to change this," she said.
The system would also empower people with dementia, their carers and the public in helping shape the future of dementia research, she added.
Making it easier for future generations
Queensland grandmother Eileen Taylor, who is living with a familial type of dementia, said she wanted to participate in dementia research for the sake of her children and grandchildren.
"I give as much as I can now living with dementia, to make it easier for our future generations living with dementia. Research is helping to find a cure, but also to help with a better quality of life," she said.
Imelda Gilmore,  who took part in a study with her late husband, said the experience was "uplifting and affirming".
"Participating in research feels almost like socialising, she said, because it provides a sense of belonging in an otherwise potentially isolating journey."
Shaping the future of dementia research
The initiative has been endorsed by the national president of Dementia Australia, Ita Buttrose, who is also an ambassador for the service.
"StepUp is an excellent initiative that will help reduce the stigma around a diagnosis of dementia while encouraging people who have been touched by it to take the opportunity to create a better future for others experiencing dementia," she says.
Sydney University Vice-Chancellor and Principal Dr Michael Spence said the initiative has potential to shape how health and medical research is conducted and enhance public views about scientific research.
The first of a nationwide rollout of studies will occur in NSW and WA.
To find out more about the trial or register visit this website.
Subscribe to Community Care Review