Aged care expert Associate Professor Michael Murray, who was earlier this year appointed as the interim Chief Clinical Advisor to the new aged care quality and safety body, has been recognised in the Queen's Birthday Honours list.
Professor Murray stepped in to assist inaugural Aged Care Quality and Safety Commissioner Janet Anderson in getting the new regulatory body up an running ahead of the appointment of Melanie Wroth as chief clinical advisor in April.
He was appointed a Member (AM) in the General Division of the Order of Australia on the weekend for his service to geriatric medicine as a clinician and educator.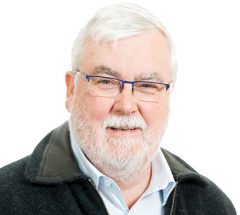 Professor Murray has a long career in geriatric research, education, service development, public policy and the aged care sector.
He is head of Geriatric Medicine at Austin Health, president of the National Ageing Research Institute and President of the Continence Foundation of Australia.
He has previously held positions throughout the aged care sector including as board and committee member of RDNS, Lynden Aged Care and Uniting Care Community Options.
Professor Murray currently sits on the board of Victorian aged care provider Benetas, where he is also a long-standing member of its quality and compliance committee.
Describing Benetas as "dear to my heart", Professor Murray  paid tribute to the many "great people" who voluntarily donated their  time and expertise on not for profit boards.
He told Community Care Review his advocacy with the Continence Foundation, where he personally funds the annual Michael Murray award to promote incontinence research, as well as his work with NARI and the Australian Association of Gerontology, were among the most rewarding experiences of his career. "Sadly research into ageing wasn't always the most popular area," he said. "But I think that's changing."
He also described his work with Ms Anderson as a "marvellous opportunity". Professor Murray will continue to work with the commission to provide clinical governance advice and support to the aged care industry under the new quality framework.
"It's been a hell of a lot of fun working towards driving improvements in aged care," he said. "Aged care is full of hard working  and well meaning people but they don't always  have the resources.
"At the end of the day we need to appreciate that the industry has many dedicated people, but sometimes they just need a bit of an extra hand."
Professor Murray remains optimistic about the future of aged care and says despite a number of "embarrassing and disturbing" stories that have emerged during the Royal Commission into Aged Care Quality and Safety, it is important to shine a light on  instances of substandard care.
"The criticism has been justified but now it's time to look at what we need to do about it," he said.  "I think the royal commission has shone a light on areas of concern but it's now our job to get behind aged care and give it some support."
Acting Benetas CEO Samira Richards said with three decades of work in geriatric care and public health policy, Professor Murray was an asset to the board.
"Michael understands the industry as a whole, not only through his clinical roles, but also by actively being involved and genuinely caring for older Australians," she said.
The Aged Care Quality and Safety Commission began operations in January, bringing together the functions of the previous Australian Aged Care Quality Agency, Aged Care Complaints Commissioner and aged care regulatory functions of the Department of Health.
Subscribe to Community Care Review