Older Australians on interim care packages often die or end up in residential facilities before getting their appropriate care, according to a survey of home care providers that has produced figures at odds with what government statistics say.
Leading Age Services Australia (LASA) on Wednesday released data from a small survey of members showing maximum wait times for home care are often much longer than the 12 months suggested in  government figures.
Sixty-five per cent of HCP providers said consumers were waiting up to 12 months longer then government figures indicated, and half said consumers were waiting more than year longer than the government said.
The figures show almost one in four died while waiting on an interim package and almost half (43 per cent) entered residential care while in the queue.
Royal Commission spotlight on wait times
The release of the report comes after a senior Department of Health bureaucrat, Fiona Buffinton, told the Royal Commission into Aged Care Quality and Safety last Friday that an additional $2 billion to $2.5 billion a year would be required to bring waiting times down to three months for every client.
She was also asked to explain why publicly available government figures on waiting times were "vague" when more detailed information was available.
At June 30 2018 the wait time for a level four package was almost two years, Counsel Assisting Timothy McEvoy told the commission.
"I suppose to be plain about it, Ms Buffinton, what I'm wondering is whether there's sufficient transparency in the home care packages program data report series that the Department releases to the world," counsel assisting Timothy McEvoy said.
Ms Buffinton also admitted that although there were "channels" through which the health department could find out that someone had died waiting, they were not adequate.
The commission heard the waiting times for home care were "severe and unacceptable".
"This has caused great suffering and continues to do so. The long waiting lists are cruel, unfair, disrespectful and discriminatory against older Australians," Mr McEvoy said.

"Community expectations would be that older Australians receive the care that they need without delay."
The waiting time between being assessed and receiving funding needed to be reduced "as close as practicable to zero," he said.
In the first half of 2018, 16,000 people died waiting for a package they never received, the Royal Commission heard.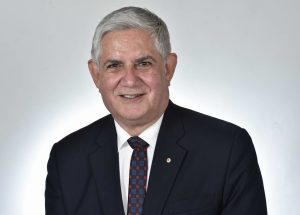 In a statement to Community Care Review, aged care minister Ken Wyatt said the Home Care Packages Program aimed to support as many people as possible to remain living at home and connected with their community for as long as possible.
"Our Government understands there is high demand for home care, reflecting the desire of senior Australians to remain in their homes for longer.
"In response, we have invested an additional $2.17 billion into the Home Care Packages Program since the last Budget," he said.
Minimum wait times
LASA is pushing for a maximum three month wait time between assessment and getting a home care package and says this can achieved by encouraging people to use their own finances or home equity to pay for care if they can.
It also wants an additional $500 million from the government per year, saying too many people continue to wait despite measures announced by the government to increase and bring forward the release of new packages.
"LASA's data suggests that consumers on interim packages often pass away or enter hospital or residential care before receiving the package that they were assessed as needing," LASA CEO Sean Rooney said.
"Shorter wait times should be phased in and supplemented by prioritising the queue based on an individuals' financial circumstances.  This would see older Australians who have the option of using their own funds or home equity to cover the cost of their care needs, whilst those people with limited resources access care as a priority."
Unspent funds continue to vex providers
Unspent funds continued to cause concern among home care providers, the report found. Across 6,293 packages held by 17 providers there was a total of $34 million in unspent funds, or almost $5,000 per package, LASA found.
It estimates this could amount to a total of nearly $450 million across the board.
Nearly 15 per cent were accessing CHSP services on top of HCP to meet their needs, the report found, yet only six per cent were paying for extra services themselves.
The report also shows 45 per cent of providers are "very concerned" about the extent of inappropriate service requests using HCP funds.
LASA's findings are based on 23 HCP providers drawn from its membership, which peak describes as a "small but representative" sample representing 10 per cent of Home Care Packages drawn from its members.
Subscribe to Community Care Review