Juniper WA CEO Chris Hall has been appointed to chair an accord group that will lead efforts to support and expand the aged care workforce in remote communities.
Establishing a remote accord was one of the key recommendations of Professor John Pollaers' aged care workforce report handed down in September, and forms part of the government's response to the nation's looming aged care worker shortage.
The accord marked the coming-together of remote care operators and the recognition of their united voice in settings where consumer directed care wasn't working, Professor Pollaers told Community Care Review.
"This group will work to ensure that government policy, funding and comunity involvement reflects the different needs of senior Australians in remote settings," he said.
"It's a way to have the government understand that they need to design the system in remote settings based on the needs of consumers in those settings."
Solutions and priorities for the remote workforce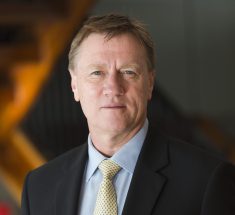 The accord group will meet at least four times a year and will come up with solutions, priorities and actions to support the remote workforce, Minister for Senior Australians and Aged Care Ken Wyatt said.
"The industry-led accord recognises the unique challenges and the importance of finding local solutions to support a safe and rewarding working environment to attract and retain remote area workers," he said in a statement.
"The group will focus on practical action, with the aim of supporting senior Australians to live close to home with the care they need, provided by people they know and trust, who are well trained and connected with their communities."
Parveen Gopal, operations manager of aged care and disability services at MacDonnell regional council in the NT will be deputy chair of the group.
Six principles
The accord is formed around six principles
A compact between goverment and remote communities to support workers
The right to live and die in one's own country
Attracting and retaining aged care professionals, and supporting their families
Tailored and relevant training strategies
Safety and security for remote workers
Flexible and responsive  government and funding policies
Industry peak pledges support
Peak industry group Aged and Community Services Australia welcomed the announcement of the accord, saying delivering and supporting aged care services in remote, rural and regional communities was paramount.
"Research undertaken for the aged care workforce strategy found that being located in a remote area does not only increase the chances of an employer experiencing skill shortages, but also makes the job of resolving them much more difficult," ACSA CEO Pat Sparrow said in a statement.
"Actions to tackle workforce issues in remote and very remote areas call for very specific actions, informed by on-the-ground experience by those who deliver services in these areas.
"ACSA is committed to supporting the work of the remote accord so that older Australians … can continue to be supported to remain lining in their local areas."
The Aged Care Workforce report, A matter of care, called for a rural accord to provide a united industry voice which would drive workforce issues and develop pathways for change.
Have we missed an appointment or resignation? Send us the details and an image to editorial@australianageingagenda.com.au
Subscribe to Community Care Review