The federal government has announced funding of $100 million for the Commonwealth Home Support program as the latest figures show the waiting list for home care packages continues to balloon.
The funds target five CHSP services including domestic help, meals, transport, home maintenance and home modifications.
Funding will be provided to a "targeted group" of existing CHSP providers over two years, Prime Minister Scott Morrison and Minister for Senior Australians and Aged Care Ken Wyatt announced in WA on Tuesday.
Providers who deliver the identified service types will be contacted by their funding managers and will receive the first payments from next January.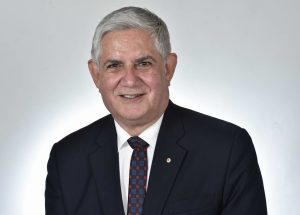 Around 1,600 providers currently deliver CHSP services to around 800,000 Australians. In many cases the CHSP provides low-level bridging assistance for the growing list of people waiting for a home care package. Current CHSP funding arrangements are set to expire in June 2020.
HCP waiting lists continue to grow
The latest figures show that 13,000 people joined the queue for a home care package over the last quarter.
As of June 30 more than 121,400 people were waiting for their appropriate level of care, according to the 2018 April-June quarterly report on the home care packages program released late last Friday.
That was an increase from 108, 456 waiting at the end of March, and 104,602 in the queue last December.
Of the 121,418 currently waiting, 64,688 were either receiving or had received an interim package providing a lower level of care than required, but 56,750 were not receiving any support.
In keeping with the general pattern of previous reports, demand for more intensive levels of care is highest with almost 95,300 waiting for level 3 and 4 packages. Almost 17,000 people with high needs were not receiving any support.
Anyone who became eligible for a level 3 or 4 package in June 2018 can expect to wait at least 12 months for funding to come through.
More receiving home care
However the figures show while demand continues to outstrip supply more people are receiving home care, with 84,971 in a home care package at March 2018, an increase of 20.4 per cent over the last 12 months and 7000 more than at the December quarter.
The report also showed home care providers are continuing to proliferate, with 869 approved providers at the end of June, compared to 853 identified in the January-March report and 18.2 per cent up on the previous year.
"An average of 2,850 packages were released each week during the 2017-18 financial year," Mr Wyatt said.
"It reflects the strong growth in people opting to live at home for as long as possi
"Our Government's commitment to home care is allowing more people to get their approved level of care and remain in their safe, secure and familiar surroundings."
Opposition spokeswoman on ageing Julie Collins said Tuesday's announcement wouldn't deliver one new home care package to the 121,000 currently waiting and said at any rate the CHSP program was in the process of being wound up.
"The Government is planning to pump money into a program that it set to expire in less than two years," she said.
"It is the Abbott-Turnbull-Morrison Government attempting to distract from the unfolding crisis in the number of older Australians wanting to stay at home with high care needs. "
Home care data for April-June 2018 at a glance
Home care wait list
Total number waiting for assigned level of care: 21, 418
Level 1: 434
Level 2: 25,700
Level 3: 38,057
Level 4: 57,227
Average waiting time
Level 1: 1-3 months
Level 2: 9-12 months
Level 3 and 4: Minimum 12 months
Other HCP statistics
Number of people with a home care package: 84,971
Percentage assigned or in a lower level package: 53.3 per cent
Number of home care providers: 869
You can read the full report here
Subscribe to Community Care Review