The head of the peak industry body Leading Age Services Australia has told the ABC he was unaware of many of the allegations of abuses, neglect and substandard care made on the broadcaster's flagship Four Corners program on Monday night.
In a bruising interview on the Who Cares crowd-sourced investigation into aged care, LASA CEO Sean Rooney also said he didn't  believe there should be staff-to-resident ratios, which he described as a "blunt instrument in order to deliver person-centred flexible care to meet a growing and changing set of needs".
He added that staff ratios were not supported by the international literature.
Mr Rooney also said he had not heard allegations that some facilities were restricting incontinence pads for residents or that some facilities were deliberately falsifying the needs of residents to get more ACFI funding.
However, he said "If that was the case it is illegal and needs to be reported to the regulatory agency".
Mr Rooney said the allegations surprised him and he was disappointed there was a feeling that the needs of clients were not being appropriately responded to.
When questioned about reports that some facilities spent only $6 a day on food per resident, Mr Rooney said he would question the veracity of those claims.
"Even if we assume that is a low figure, there are some elements that need to be understood," he said. "These meals are being prepared  for people that have a low nutrition requirement. This is not people that are eating four-course meals".
In a statement posted on its website after the program, LASA said it had highlighted "distressing and alarming" failures of care.
Australia's other peak provider body, Aged and Community Services Australia, which represents the not-for-profit sector, did not appear on Monday night's program.
In a subsequent statement ACSA CEO Pat Sparrow said the stories did not reflect the high standards of Australia's thousands of aged care workers.
"We are a human industry and we recognise things can and do go wrong," she said. "We are also an industry committed to continuous improvement and addressing problems where they occur. We have zero tolerance for criminal abuse, assault or negligence. Poor or inattentive care leading to needless suffering has no place in our industry."
Excessive medication
The program also aired allegations of inappropriate and excessive use of medication to make residents with dementia easier to handle, and suggested staff were not adequately trained to work with these residents.
In a statement on Wednesday, Dementia CEO Maree McCabe said the themes were not new.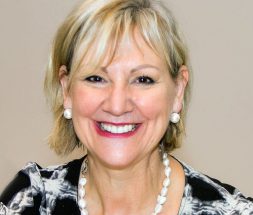 "It is evident there are systemic deficiencies and challenges now in staffing, education and in the capacity to provide the quality of care people living with dementia and all people accessing aged care services deserve," she said.
She said Dementia Australia was calling for an investment in training and the introduction of dementia-specific qaulifications, as was all quality standards around dementia.
The Australian Nursing and Midwifery Federation, which has long been campaigning for mandated staff-to-resident ratios, said the program had revealed a sector in crisis and repeated calls for minimum ratios.
"Despite the very best efforts of many dedicated aged nurses and care workers, without minimum staffing ratios it just isn't possible for them to deliver the care that elderly residents need," they said.
"There is no law, no minimum standard or any form of evidence-based model for safe staffing in aged care."
Who Cares aired after the release of a key workforce report and a string of aged care policy announcements by the federal government, capped off by Prime Minister Scott Morrison's announcement on Sunday of a Royal Commission into the residential and home care sector. You read about it here.
Main image credit: Four Corners Peta Bormann
Subscribe to Community Care Review