The creation of a social change campaign to promote a workforce that currently feels "persecuted and undervalued" is among the recommendations of a key aged care workforce report released by the federal government.
A matter of Care – Australia's aged care workforce strategy was released on Wednesday after nine months of consultation with consumers and industry.
The report says the aged care industry is currently fragmented and reliant on a diverse workforce trying to weather significant changes in funding, regulation and consumer expectations.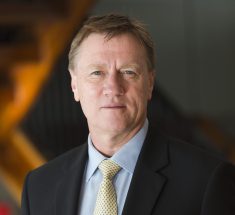 "This strategy identifies significant opportunities for the industry and individual organisations to respond to this environment and take their own lead in shaping the industry and its workforce into the future," writes aged care workforce taskforce chair Professor John Pollaers.
It sets a one to three year implementation framework and says the strategies will position the industry for the next four to seven years.
The report says the social change campaign should be designed to counter negative attitudes towards ageing and recruit workers.
"Descriptions of 'tsunamis' of ageing as being a problem and a burden on the economy act as barriers to workforce attraction, and the aged care workforce feels persecuted and undervalued by the community."
It also recommends "a more explicit discussion around funding and sources of revenue" and recommends a pay rise for personal care workers in both residential and home care, and aged care nurses.
The 132-page report, which focused on consumer expectations, leadership, organisation, attraction, retention and research, contains 14 strategies to address current and future workforce challenges.
Creation of a social change campaign to promote the workforce
Voluntary industry code of practice
Addressing current and future competencies and skills
Defining new career pathways
Developing culture of feedback and improvement
Standard approach to workforce planning and skills mix
New attraction and retention strategies
Revised workforce relations framework
Better interface between aged, primary and actue care
Better training and recruitment for government aged care workforce
Giving a voice to rural operators
Enhance research
Open conversation about funding and pay
Transition to new standards
Government moves on aged care reform
The release of the workforce report follows the introduction into parliament on Wednesday of legislation to set up the Care Quality and Safety Commission and the passage on Monday of quality standards framework legislation.
"This legislation comes into place today, it's backed up by funding that was announced in the budget … so we are getting on with it," Prime Minister Scott Morrison told reporters during a visit to a Canberra aged care facility on Wednesday.
During his visit Mr Morrison announced an additional $16 million boost for the commission as well as the fast-tracking of $90 million to support providers.
Of that, $40 million would immediately become available for rural and remote aged care services while $50 million would begin to flow to residential providers from next week.
Consumer group COTA welcomed the developments, which it said would strengthen protection for the 1.1 million Australians receiving aged care services.
"Jointly the new standards and the Quality and Safety Commission represent a landmark advance for consumer rights in aged care," CEO Ian Yates said in a statement.
"We still need more to be done but these are essential steps forward to driving out poor quality providers of support and care for older Australians."
The government still needed to respond to all recommendations of the 2017 Tune Report, Mr Yates added.
COTA will outline its plan for additional reform of the aged care sector next Tuesday.
Labor said the government's action on aged care was "too little too late" and accused it of "shuffling money around".
Subscribe to Community Care Review