The Intermedia Group has announced the appointment of Judy Skatssoon as editor of Community Care Review following the departure of Linda Belardi this month.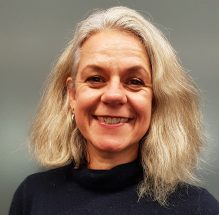 Ms Skatssoon joins The Intermedia Group after a long career with the national newswire Australian Associated Press, where she reported widely on health trends, research and policy as the national medical correspondent and went on to hold senior editorial roles in the organisation.
She has also covered health, science and technology for the ABC and is currently a casual academic at the University of Technology Sydney where she tutors journalism students in communicating health and science.
Judy said she was excited to be taking Community Care Review magazine and website into the future at a time of critical change for Australia's ageing population and the growing army of individuals and organisations in the care and services sector.
"I'd like to thank Linda for establishing Community Care Review as a respected, quality publication and a go-to source of news and information for anyone in the aged care and disability services sectors," she said.
"Under her helm the magazine has secured more than 4,000 subscribers, which speaks volumes about the demand for a publication dedicated to the challenges and trends in home and community care.
"I look forward to continuing to share feedback and ideas with the engaged and discerning readers Linda has brought to the publication, and to continuing the dialogue with providers and aged care stakeholders across the country."
Linda Belardi said Ms Skatssoon brought extensive experience as a specialist health and science journalist to the role and a passion for health reporting.
"It has been a great pleasure working on Community Care Review since its launch in 2015. Under Judy's editorship, the masthead will continue to provide authoritative and in-depth coverage of the issues affecting the sector. I wish her and the team every success."
Australian Ageing Agenda editor Natasha Egan welcomed Ms Skatssoon to the group.
"Having someone of Judy's calibre and experience will be a valuable asset to the team," Ms Egan said.
"The AAA team is excited to be working with Judy to provide comprehensive coverage of the issues in residential and home care."
Australian Ageing Agenda Group publisher Mark Kuban said during Linda's tenure as editor Community Care Review had become required reading for executives and professionals in and around the community care sector.
"From her informed reports on the government's unfolding reforms to her insightful coverage of frontline issues, Linda has made the magazine an unrivalled source of news and analysis on community aged and disability care," he said
"As editor Linda has engaged the sector's key executives, analysts and commentators ensuring the most informed voices are carried in the magazine and online.
"We look forward to Judy building on Community Care Review's reputation as the authoritative and objective publication in this important and growing sector."
Mr Kuban said Judy would build on Linda's efforts by working to expand and diversify the community care portfolio with the launch of a new masthead targeting the home care community.
"I'm thrilled to be involved in this exciting new project which I hope will provide a valuable resource and talking point for the family members, loved ones and local support networks who play such a vital but often unacknowledged role in aged care and disability support," Ms Skatssoon said.
Judy will officially take up her new role from Monday,  July 9.
You can get in touch with ideas, story tips, announcements, events or  feedback at jskatssoon@intermedia.com.au or (61 2) 8586 6198.
Subscribe to Community Care Review