Provider and consumer peak bodies are urging the Federal Government to increase the flexibility of the home care system to distribute packages based on assessed need rather than by funding level.
In its pre-budget submission, Catholic Health Australia said government control over the number of packages at each of the four levels was contributing to a mismatch between need and supply.
CHA's chief executive officer Suzanne Greenwood called on the government to end the current inflexibility in the system as a priority in the May budget, which could be achieved within the current funding envelope for home care.
Community Care Review has previously reported on extensive waiting lists for Level 3 or 4 packages in some regions, with older people taking up a lower level package or topping up funds with private services to meet their needs.
Aged and Community Services Australia CEO Pat Sparrow agreed there should be more flexibility now and in the future for government to convert vacant lower level packages to higher level ones where there was demand.
"This needs to be supported by data which over time will become available from the national prioritisation and wait list being held at My Aged Care," she told Community Care Review.
Leading Age Services Australia CEO Sean Rooney said the home care system should be flexible enough to move funding across package levels to meet the assessed needs of consumers.
"To be a truly consumer centric system, home care needs to provide resources that meet assessed need," he told Community Care Review.
Ian Yates, the chief executive of COTA Australia, agreed the government should act swiftly to resolve the longstanding issue.
He said it was more important to get the right mix of packages in place, even if that meant fewer packages overall.
"There is no point in having thousands of empty packages or lots of people sitting on packages that are inadequate for them," Mr Yates told Community Care Review.
"The alignment of the numbers of packages to assessed need should happen very quickly."
Mr Yates urged the Department of Health to convert large numbers of vacant lower level packages into Level 3 or 4 packages to help meet demand for high-level care in the community.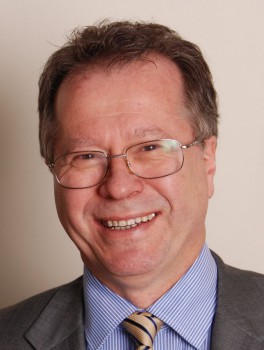 He said it would become increasingly difficult for government to justify lengthy waiting times for high-level packages while large numbers of Level 2 packages remained vacant.
A spokesperson for the Department of Health said the home care packages released through the new national prioritisation system would continue to reflect the current distribution of packages between levels, as determined by the provision ratio.
Information about "expected waiting times" for packages through My Aged Care would be published in the second half of the year, the department said.
Want to have your say on this story? Comment below
Subscribe to Community Care Review