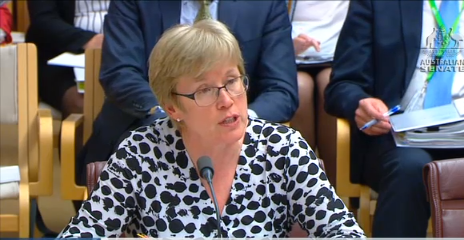 The Federal Government will be writing to aged care clients and older people with an aged care assessment in coming weeks to inform them of the home care changes to be introduced in February 2017, the Department of Health has confirmed.
Fiona Buffinton, first assistant secretary – aged care access and quality, told a senate estimates hearing last night that 180,000 letters will be sent to existing home care package clients and those with an Aged Care Assessment Team (ACAT) approval outlining the changes.
"If they are happy … of course they can stay where they are. We are also outlining to those already in the system …they have choice to move to an alternative provider."
The department was also working with the My Aged Care contact centre operators Healthdirect and Stellar as part of its activities to inform consumers through the gateway, Ms Buffinton said.
Her comments were in response to questions from shadow assistant minister for ageing Helen Polley about the need for a targeted national advertising campaign explaining the reforms to the home care packages program.
Ms Buffinton said since 2014 the department had been utilising a range of measures to communicate to older people about the rollout of aged care reforms including via TV broadcasts in GP practices, advertising on the backs of pharmacy scripts and in the media.
She said material would be distributed three months before the changes come into effect and the department was considering "broader promotion."
From February 27, home care packages will be assigned directly to clients rather than providers and will become portable.
During consultations, aged care organisations urged the government to invest in providing clear information to consumers and the community rather than relying solely on providers to deliver this information.
Last December a Productivity Commission report concluded that poor public awareness about the aged care reforms had affected the implementation of the changes and impeded seniors' capacity to make informed decisions (read the story here).
To subscribe to CCR please visit http://www.australianageingagenda.com.au/subscribe-to-ccr/